Eaton FR Series Premium Commercial LED Luminaire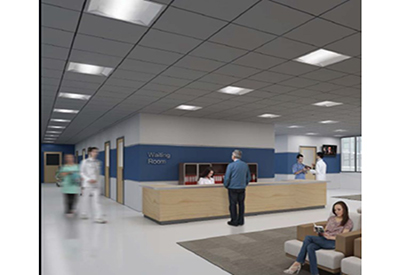 August 15, 2016
Aesthetics, performance and value describe Eaton Lighting Solutions' FR series, a premium commercial luminaire offering a connected lighting solution with the latest solid state and optimized electronic driver technologies. The luminaire is offered in two visual aesthetics — standard and high performance.
The FR series is a modern styled luminaire suitable for any application such as offices, hospitals, schools, retail and other work spaces. With its styled design, FR series is a premium upgrade over traditional lensed troffers, parabolics and direct/indirect lighting products.
With performance as high as 145 lm/W — best in class within new fixture or any retrofit lighting solutions — the payback period for energy savings may be reduced and also qualify for standard and premium rebates. This connected lighting solution offers further flexibility with 0-10V dimming standard, and step/ Bi-level, 10% and 1% DALI and integrated sensor options to reduce energy consumption and cost while satisfying code requirements. A full complement of emergency lighting options is also available.
Compared to traditional fluorescent and other LED solutions, the FR series offers superior energy efficiency and excellent application flexibility allowing the reduction of overall operating and maintenance costs.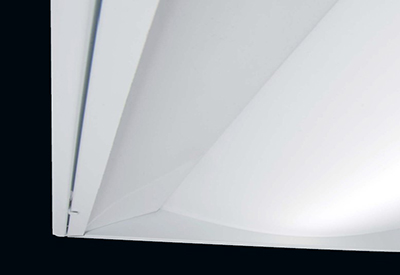 FR luminaires have integrated sensor controls
The FR series luminaires has an integrated sensor system that is optimized to meet energy codes for occupancy sensing and daylight harvesting. These sensor systems are factory wired to the luminaire, switching on or off based on occupancy, and dimming the light when enough daylight is available. The luminaires offer out-of-the-box operation using thoughtful default settings. When the application demands more, the sensor system has an optional remote control allowing changes from the default settings for occupancy, target light level, pre-set lighting levels, and to temporarily override automatic controls.
Find out more from Susan Duross, Kerrwil Integrated Inc., 705-549-6635, susanduross@kerrwil.com.