Ocal PVC-Coated Conduit and Fittings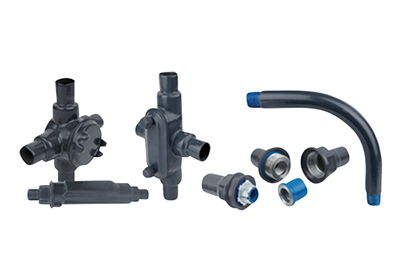 Aug 13, 2019
Ocal PVC-coated conduit and fittings represent a complete corrosion protection package for your entire conduit system.
With Ocal PVC-coated conduit and fittings, you get corrosion protection that will extend the life of your electrical raceway system for years and years.
Ocal UL verified Nema 4X conduit body: The Ocal UL verified 4X conduit body, including covers with a leakproof O-ring seal, meets the latest NEMA standard for both corrosion and damage from liquids.
Ocal Certified Contractor Training: Warranties are automatically extended for five years when Ocal is installed by certified contractors. Comprehensive contractor training is available from ABB Installation Products, free of charge.
Custom Colors: In addition to the standard gray, white and blue materials, Ocal can be supplied in any color you need for your job.
Go HERE for more information