GS-DC Series Industrial, Water-Tight Luminaire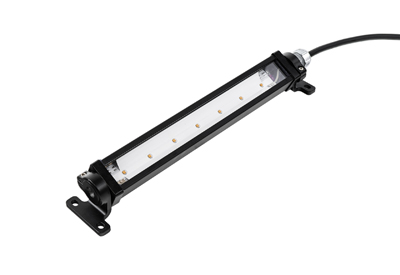 May 17, 2021
The GS Series is a low-profile, linear LED fixture that can come in 4 different lengths. Extremely durable and water-tight, the GS was designed as a hazardous location, lightweight linear strip luminaire with a projected lifespan of 100,000 hours.
• Available with 30° (narrow) or 100° (wide) beam profiles
• Designed for Hazardous Locations
• Optimized heat transfer for maximum longevity
• Easy field angle adjustment
• Lifespan up to 100,000 hours
• Available in multiple lengths and a variety of LED colours
• -40 to +60°C operating range
• IP66/67 vented enclosure
• AC and DC options
Go HERE for more information.