Arlington Steel Cable Support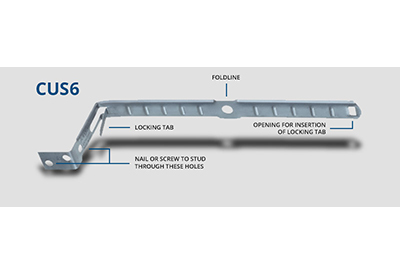 March 9, 2022
For use with MC, AC, and Flexible Metal Conduit – and non-metalic sheathed cable (NM cable), Arlington's economical CUS6 galvanized steel Cable Support holds cable secure and centered on metal or wood stud.
It's perfect for fastening and positioning up to four individual MC cables, or six NM cables on a 2×4.
Installation is quick and easy. Nail or screw CUS6 to a wood or metal stud and position the cables. Next bend the strap at the fold line (centerline). Fold the strap over the cables and insert the locking tab to hold them securely in place.
Go HERE for more information