Brady's M211 Portable Bluetooth Label Printer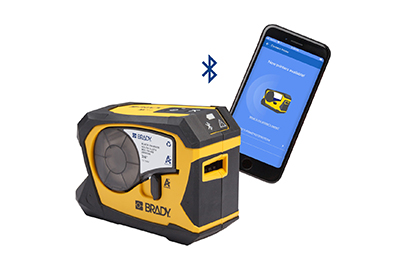 May 4, 2022
Design, preview and print – all from your phone. Simple and intuitive, the M211 Label Printer is built for the job site, running all day on a full charge while resisting drops, shocks and crushes.
Simple. Easy. Intuitive. Seamlessly design, preview and print labels from the industry leading Express Labels App on your familiar smartphone and swiftly connect to your printer.
Label it once. Now with both pre-sized and continuous labels in 90+ cartridges, filled to the brim with reliable, tested and dedicated label materials that stay attached and remain legible on every surface and in any environment.
Survives and thrives on any worksite. Ready to label all day with a lightweight, 0.5 kg printer, a powerful battery, drop-lock-print label cartridges and a built-in auto-cutter. Survives falls from up to 1.8m, 110 kg crushes, and shocks.
Label creation, just a tap away.
Go HERE for more information