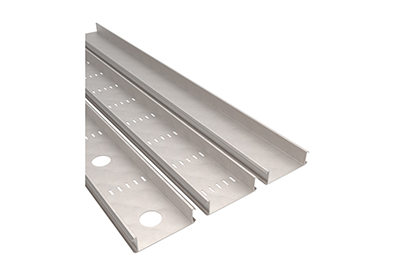 May 12, 2022
With an innovative dovetail splice design, Eaton's B-Line series KwikSplice cable channel is designed for fast installation, reduced complexity, and improved versatility. The system is ideal for a variety of commercial and industrial applications including Commercial buildings, Data centers, Manufacturing facilities, Institutional buildings, Petrochemical, Healthcare, and hospitals.
The KwikSplice cable channel dovetail side rail and guided splice plate system is fast and easy to install. As an added benefit, the fittings are shipped pre-assembled with an integrated splice attachment which helps reduce the total installation time.
Reduces jobsite complexity
Unlike other instrumentation channel tray, the KwikSplice cable channel can be cut and spliced at any point along the tray, simplifying field modification. Plus, it is available with perforated holes along the channel which provides ventilation and NEC heat compliance.
Improved versatility
The system includes an extensive line of quick connect fittings and accessories to provide pathway integrity and versatility.
Go HERE for more information