EE Lighting Launch ATTRAX Linear Architectural Series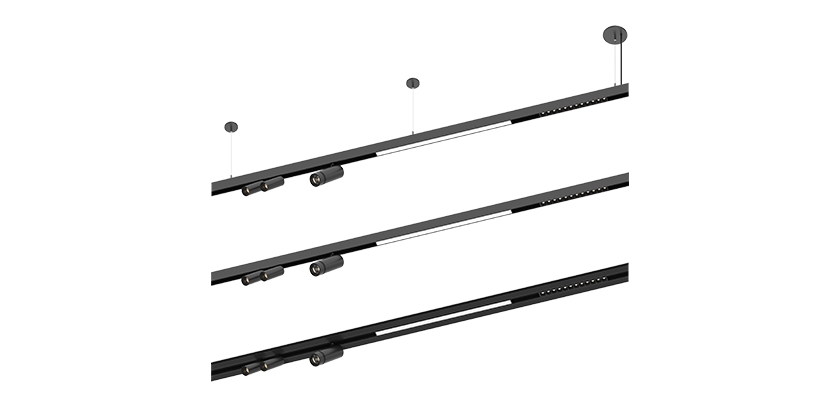 October 30, 2023
EELighting is excited to announce the launch of their new ATTRAX Linear Architectural series.
The ATTRAX series builds upon the success of EELighting's ambitious architectural stream. In collaboration with industry partners, designers, and engineers, the ATTRAX family will forge the lighting crossroads of comfort, aesthetics and accessibility.
ATTRAX is a low voltage magnetic track lighting system for suspension, surface and recessed mounting. The flexible 48V DC magnetic tracks and light module inserts create multiple patterns and lighting combinations for architectural applications.
EELighting remains strongly committed to providing innovative solutions to today's architectural applications. The new track lighting family will be the continuation of the LAP (Linear Architectural Prism) lines, where both the first and second generation of EELighting's architectural lines remain a prime solution of choice in corporate spaces, medical facilities, retail, educational institutions, and municipal buildings across North America.
The track rails are powered by a remote 48V DC, constant voltage, constant current LED power supply with 120-277V input. The fixture will not only have the feature to carry the line voltage AC luminaire but also the low voltage DC track system. Power levels of 60W, 100W, and 150W LED configurations are available for the ATTRAX series, allowing for flexible lengths and designs. The ATTRAX LED light module insert collection includes sleek accent lights, comfort strip lights, double spot lights and zoomable spot lights. They are able to be configured onto the 48V DC track rails with easy lock/unlock mechanisms.
Go HERE for more information