EMERGI-LITE Emergency Lighting & Exit Signs by ABB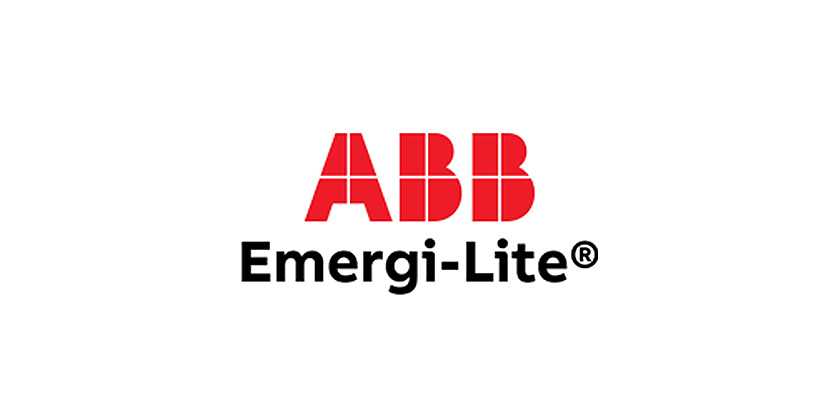 February 15, 2023
Exit signs are a mandatory part of building safety, it is clear that exit signs are a crucial piece of building safety. Their role is to serve as a shining beacon indicating the way out of emergency situations for panicked people, and the way in for first responders.
Emergi-Lite is a global manufacturer of emergency lighting and exit signs for the specification markets, Emergi-Lite provides products using innovative technologies designed for performance, reliability and cost efficiency to meet the highest standards in the industry.
Emergency Lighting Experts
Shaping the future of safety, today.
ABB product designers are on the forefront of new lighting design applications. Our highly skilled mechanical, electrical and software engineers and product designers are specialists with proven expertise in the emergency lighting industry.
High Quality Standards
Quality, safety, ease of installation, and long-term reliability are designed into each product from the beginning, ensuring excellence. All products undergo functional testing using our specialized quality inspection facilities. All ABB emergency lighting products are manufactured to North American quality standards. Did you know, that fire exits are protected pathways out of the building. Exits, such as stairwells, must be protected from other parts of the building by fire-resistant materials. These materials must have a one-hour fire-resistance rating if the exit connects three or fewer floors in a building.
Peace Of Mind
Exit signs are important to have installed in every facility. In addition to making it clear how you should exit, these signs can play important roles in safety, security, communicating accessibility and more. For example, luminescent signs that are mounted over doors and are part of the emergency lighting system and serve as beacons (even if the smoke is beginning to thicken), as long as people can see the signs and know which direction to go, they have a better chance of getting out of the building without injury in an emergency.
With ABB, You Have:
Emergi-Lite Product Offerings
Features & Benefits Of Emergi-Lite Products By ABB
Whether you need to upgrade a building, or build a new one, and require products designed for 'high traffic' areas. Emergi-Lite has the products you need – from vandal-proof signage to high efficiency LEDs – all produced to the highest standards.
For warehouses, factories and hazardous location applications, including the intense heat of foundries or steel mills, Emergi-Lite has the right industrial products meeting your Hazardous Location Classifications or NEMA Enclosures requirements.
Architects and designers can choose from a vast array of Emergi-Lite specification grade architectural or commercial products, designed to meet performance and design criteria for virtually any application, location or style.
Cut your emergency lighting and exit signs maintenance cost by using Nexus, an emergency lighting management system offered by Emergi-Lite. It allows the user to see the real-time status of the entire emergency lighting and exit sign system, run system diagnostics, perform required monthly and annual functional tests, generate maintenance logs, run compliance reports and perform other system-critical functions quickly and easily all from a central control unit. Average payback time is between 6 months to 1-1/2 year!