Studson Introduces the First ANSI Z89.1 Type II-Rated Full Brim Safety Helmet at ASSP Safety Conference and Expo 2023
June 6, 2023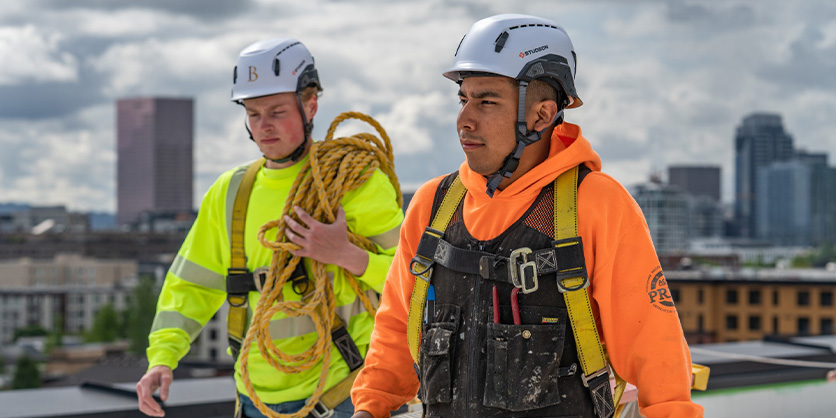 The SHK-1 Full-Brim Safety Helmet from STUDSON Offers Significantly Improved Head Protection for Those Working in Outdoor Environments
In pursuit of creating the safest and most technologically advanced industrial safety helmet, North American safety helmet innovator STUDSON today announced its new SHK-1 Full-Brim ANSI Type II Safety Helmet at ASSP Safety 2023. The new full-brim helmet represents the first of its kind in the Type II safety helmet category.
Full-Brim Safety Helmet Features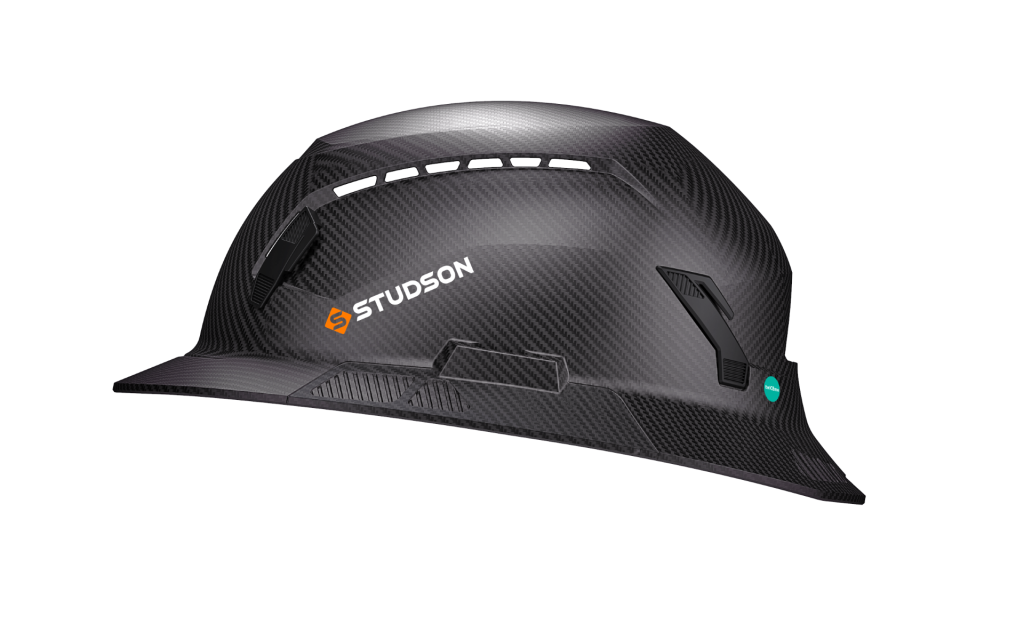 The STUDSON SHK-1 Full-Brim safety helmet is designed to prevent traumatic brain injuries (TBIs), featuring technologies to absorb impacts from fall-related injuries on any jobsite. It is the only full-brim safety helmet that complies with American National Standards Institute (ANSI) Z89.1 Type I and II safety standards, meaning it is designed to reduce force as a result of impacts to the front, back, sides, and the top of the head. Most existing hard hats are only Type I compliant, meaning they are only rated to protect the head from falling objects.
"In the U.S. construction industry, 68 percent of TBIs1 are caused by work-related falls, yet traditional hard hat systems are only designed to protect against falling objects, leaving a significant safety gap that STUDSON addresses," said Ryan Barnes, founder and CEO, Studson. "We developed the SHK-1 Full-Brim safety helmet as an extension of our leading SHK-1 safety helmet, to provide the industry with our safest helmet style yet, to better protect workers from the elements, offering more shade from the sun and redirecting rainfall away from the face and neck."

Ryan Barnes, founder and CEO, Studson
The new SHK-1 Full-Brim safety helmet is designed in conjunction with existing safety technology from the SHK-1 helmet model, including Koroyd welded tube polymer for absorbing impact. The Koroyd material also improves heat dissipation and venting via its cellular-structure design in comparison to traditional EPS foam which helps combat heat stress. The embedded twICEme technology digitally integrates a wearer's vital health data within the helmet. In the event of an emergency, that data is accessible via a smartphone NFC chip reader viewable through an SMS text message or the twICEme app for iOS or Android devices.
"With STUDSON's mission to continue to advance helmet safety for the job site, it felt natural to accompany them on this journey," says Chris Ellerby, director of industrial safety, Koroyd. "We are excited to innovate together through the integration of the world's most advanced impact technology, Koroyd, providing unrivaled helmet breathability within an ultralight form factor for the STUDSON SHK-1 Full-Brim safety helmet."

Chris Ellerby, director of industrial safety, Koroyd
Founded in 2019, STUDSON has quickly disrupted the hard hat safety market, now supplying tens of thousands of safety helmets to most of the largest Commercial General Contractors in the U.S.
To see the new helmet in person for the first time, visit the STUDSON booth #413 at the ASSP Safety Conference and Expo, June 5 -7, 2023, in San Antonio, Texas.
For more information on the Full Brim Safety Helmet from STUDSON, please visit: https://studson.com/.