New Rechargeable Thermal Imager TI290 with Wi-Fi Capabilities Launched by Klein Tools
April 6, 2023
Klein Tools introduces the new Rechargeable Pro Thermal imager, with more pixels and a wider emissivity range, plus Wi-Fi capabilities to easily transfer and save images.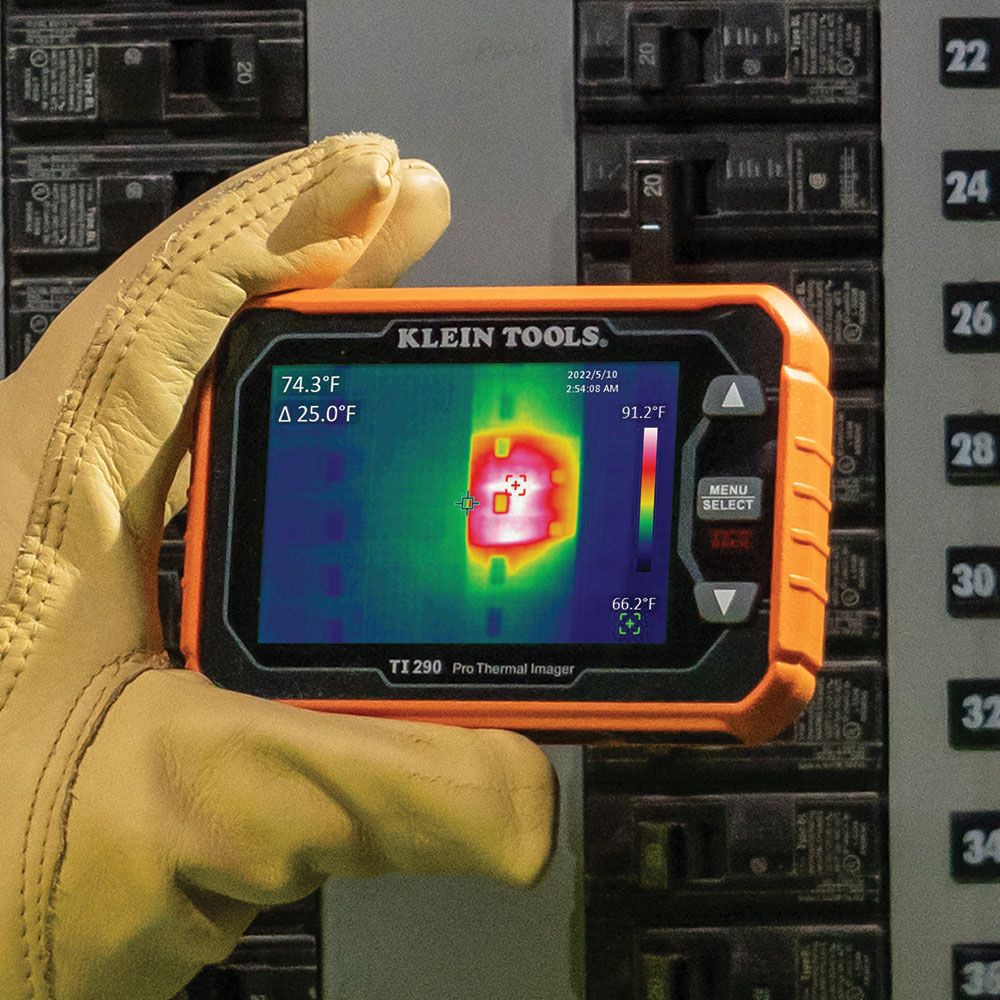 Over 49,000 pixels to troubleshoot hot and cold spots
Easily capture, store and share images with 
Wi-Fi capabilities
User selectable high and low temperature alarms from -4 to 752-Degree Fahrenheit (-20 to 400-Degree Celsius)
Adjustable emissivity from 00.1 to 0.99
Select color palettes to best capture the event; ironbow, rainbow or grayscale
Rechargeable lithium-ion battery
App is available for free in Google Play™ store and in the App Store
Durable 6.6-Foot (2m) drop test protection
Includes imager, USB-C charging cable, molded soft-storage case with carabiner and instructions
"Klein Tools' new Rechargeable Pro Thermal Imager was designed with the professional in mind," says Elvin Bautista, product manager at Klein Tools. "It provides the highest resolution and screen size within the Klein Tools thermal imaging portfolio, and Wi-Fi capabilities to easily transfer, save and share images.The TI290 App (availabe for free on both Google Play™ and the Apple App Store) allows you to easily take thermal images on the go using just the device."
For more information, visit www.kleintools.com/new-products or search for #NewKleins on social media.