Littelfuse Launches Its Class J Fuse Disconnect Switch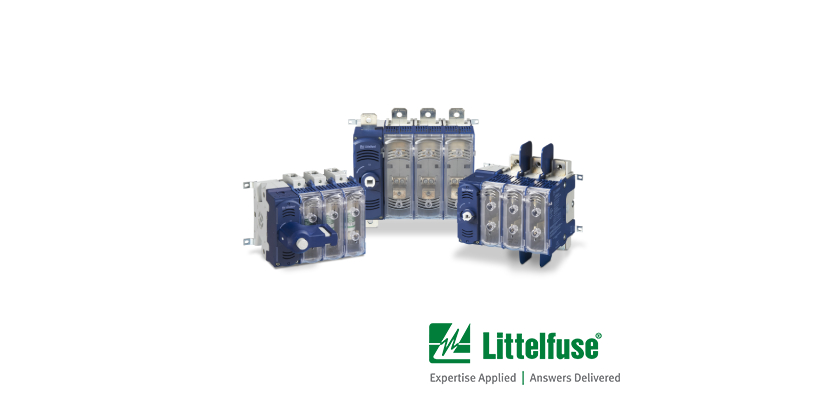 October 4, 2023
Littelfuse, Inc. has launched its Class J Fuse Disconnect Switch. The compact device combines a switch and multiple fuses into a single product offering a simpler way to manually open and close a circuit while safeguarding against overcurrent and short circuits. When the switch detects an overload or short circuit, the fuse blows automatically to open or break the circuit both upstream and downstream and shuts off the equipment. The 600 V switch is available in 30, 60, 100, and 200 A and protects many applications in various industries including HVAC/R, mining, solar, energy storage, and industrial.
"When installing or maintaining equipment, the Class J Fuse Disconnect Switch makes it both safer and easier to connect or disconnect the power in an isolated area," stated Augusto Sanchez Littelfuse Industrial Business Product Manager. "In addition, with a higher interrupting rating, the switch delivers more robust protection, increases personnel safety and offers a longer switch life."
Other Class J Fuse Disconnect Switch features include:
Small footprint to save space and provide design flexibility.
A no-tools-required frontal direct handle for easy and quick installation.
Safe-to-touch transparent fuse covers that cannot be opened in the "ON" position for extra protection and offers visibility to fuses—without opening module—for added convenience.
Horizontal, vertical or 45-degree switch mounting options for installation adaptability.
Optional handles with front or side operation to accommodate system design.
An optional lockout-tagout padlock that can be added when the device is in the "OFF" position to ensure equipment is properly shut off during maintenance or repair to prevent the release of hazardous energy safeguarding personnel and equipment.
A "TEST" position on handle to permit control circuit auxiliary testing without switching the main contacts on for added safety.
Go HERE for more information