Panduit Launches SmartZone™ G5 High Density Intelligent PDUs with Innovative 4-in-1 Outlets
May 1, 2023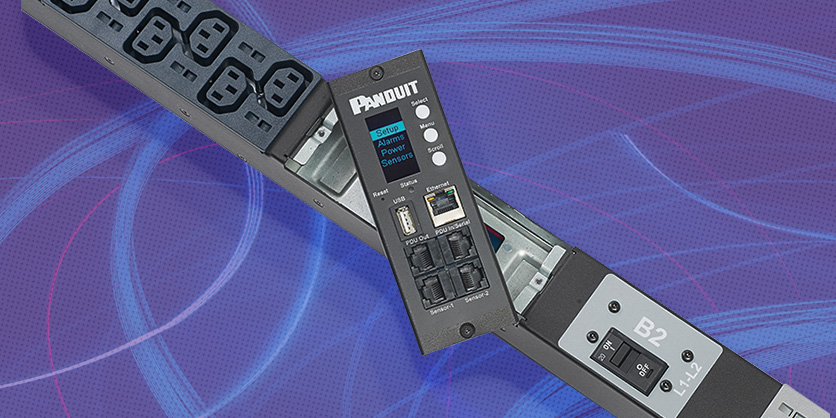 The SmartZone offerings from Panduit Corp. have increased with the recent global release of the G5 iPDU 4-in-1 Outlets, an innovative device offering best-in-class outlet density and superior reliability.
Benefits & Features of the Smartzone G5 PDU
The G5 iPDU 4-in-1 Outlets offers the ultimate in connection flexibility with its pioneering compact design that provides the customer the ability to use a single outlet as either a C13/C15 or a C13/C15/C19/C21. It also supports C15/C21 high temperature rating power cords. The higher outlet density meets the current needs of the rack PDU market and provides the ultimate in flexibility as an outlet can be utilized with a variety of cords. The G5 iPDU also accepts Panduit dual-locking power cords to help prevent accidental disconnects, which are the top cause of equipment downtime.
Much more than a power distribution unit and energy monitoring device, the G5 iPDU 4-in-1 Outlets monitor the data center power and environment by continuously scanning for electrical circuit overloads and physical environment conditions that place critical IT equipment at risk.
Available in Monitored Input (MI), Monitored Switched (MS) and Monitored and Switched per Outlet (MSPO) varieties, the G5 iPDU has power capacities ranging from 8.6KW to 43.5KW with 42 to 48 outlets. These are higher power capacities than ever before and allow for more equipment to be powered from a single PDU. In addition, monitored per outlet is possible via engineer to order.
The G5 iPDU 4-in-1 Outlets is the newest addition to the Panduit SmartZone line, which already includes the SmartZone Lithium Ion UPS and the SmartZone Cloud, a subscription-based application that integrates power and environmental monitoring with asset management, rack access, and connectivity management.
For more information on the G5 iPDU 4-in-1 Outlets, visit www.panduit.com/pdu