Acclaim Lighting Introduces All-Weather Terra Linear In-Ground Fixtures with Multiple Colour Options for Exterior Façade Lighting Applications
June 6, 2023
New walk- and drive-over-rated fixtures are available in eight color options, including dynamic and static white, for single runs up to 700 linear feet
Acclaim Lighting, a leader in innovative and advanced lighting technology, introduces Terra Linear, a highly durable walk and drive-over-rated fixture available in eight color options, including dynamic and static white, for long-run architectural lighting applications.
Terra Linear Inline Features
Terra Linear has a drive-over rating of up to 6,000 lbs. (2,721kg) with an anti-slip top coating and anti-theft security screws for use in all public areas. It is available in a standard optic version or a 100% frosted glass, direct view version.
This new inground linear series is available in 2700K, 3000K, 3500K, 4000K, Dynamic White (2700K-6000K), Quad Spectrum (RGBW, W=3000K), Quad White 4000K, and Quad White 6000K. The white version of the fixture produces up to 1400 lumens, while the color versions deliver up to 700 lumens. The new fixtures offer beam angles of 10° x 10°, 25° x 25°, 40° x 40°, 60° x 60°, 10° x 35°, 10° x 60°, 30° x 60°, or asymmetric wall wash (60° x 60° + 20° tilt). They are available in four different output levels, from 20 watts per linear foot down to 2.5 watts per linear foot.
Powered by Acclaim Lighting's XTR Driver with 50/60Hz direct or 380VDC using an XTR Driver 4000/8000 (200-300VAC input to XTR driver), Terra Linear is designed for maximum runs up to 700 feet long in large-scale, architectural lighting applications. Terra Linear can be specified in one- and four-foot lengths operating at 100-277VAC. The fixtures have 0-100% dimming via DMX / RDM native, 0-10V (Sink), and DALI with the XTR Driver.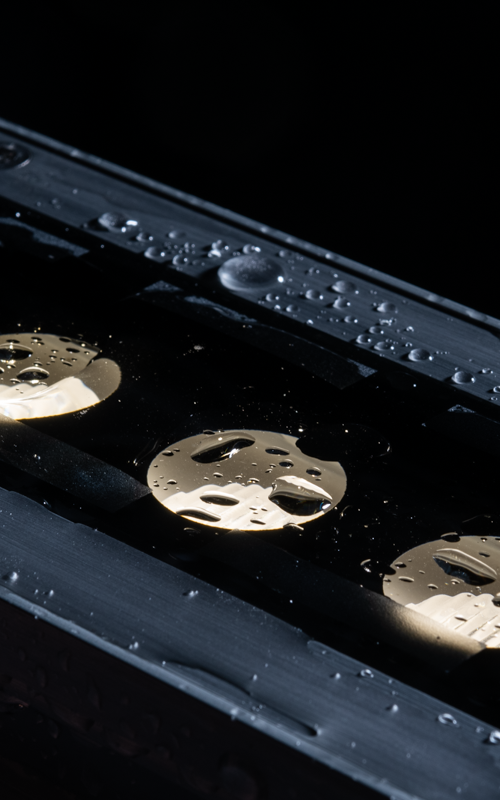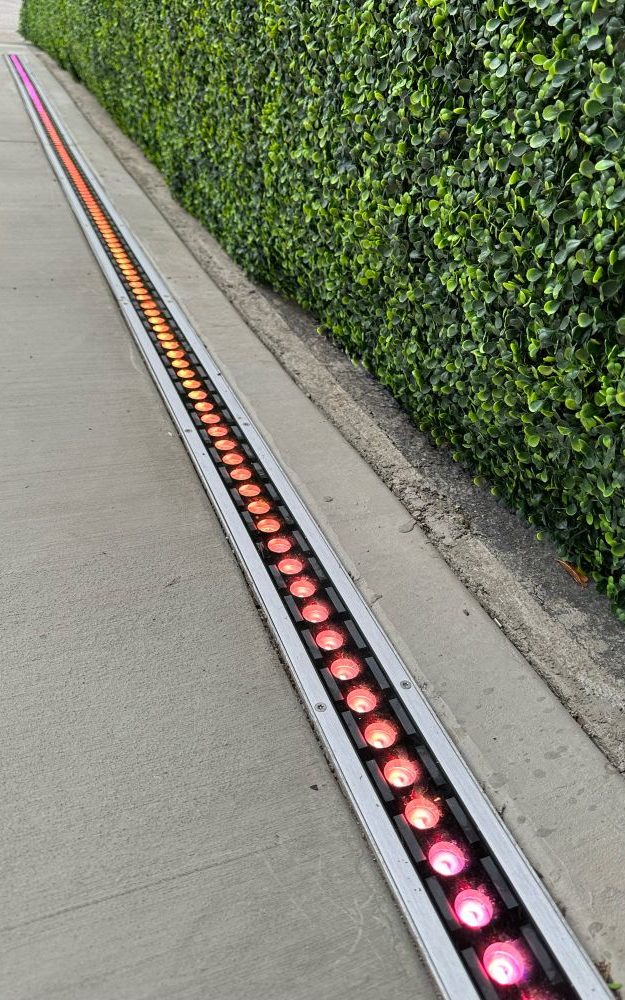 IP68, IK10, and 3G rated for almost any installation environment, Terra Linear has a finished aluminum body that is particularly suited for recessed façade lighting applications. Its top glass lens performs in temperatures ranging from -40° F (-40°C) to 131° F (55°C). The fixture has a 150,000 rated performance life with a five-year limited warranty.
For more information on Terra Linear, contact Acclaim Lighting at 323-213-4626 or visit http://acclaimlighting.com/terra-linear.