The federal and provincial governments and industry organizations have been investing money and putting in work to promote diversity, equity, and inclusion in the construction industry, although more is needed to fully establish the trades as a viable career path for women as well as other equity deserving groups that are under-represented.
Sponsored Content:
Finding Balance: The Role of Balance of System in Delivering More Efficient and Cost-Effective PV Installations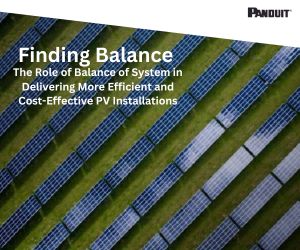 Over the past decade, the story of utility-scale solar has been one of increasing energy efficiency and decreasing costs. But as photovoltaic (PV) technology matures, these gains are seeing diminishing returns. There have been huge leaps in technology and drops in cost across the entire solar balance of system (BOS), not just in panels and inverters. BOS typically encompasses everything but the solar panel module itself: inverters, racking and trackers, cable management, batteries, and storage, even software and labor costs. Underlying and tying together all these systems is a solar plant's physical and electrical infrastructure. Going forward, BOS will play a larger role in increasing the performance and minimizing the cost of commercial-scale PV installations.2 While there is plenty of room for individual improvements in solar infrastructure, examining BOS, as a whole, can help uncover opportunities. Physical and electrical infrastructure connects and underpins the entirety of any solar installation and is an ideal lens through which to approach BOS.
Guillevin Code Series: New Rules Surrounding Farm Buildings Housing Livestock
By William (Bill) Burr
In response to several high-profile farm building fires, the Ontario Ministry of Agriculture, Food and Rural Affairs (OMAFRA) formed the Reducing the Risk of Barn Fires Advisory Panel, to consider the next steps for government, agencies, and farm owners to help reduce the risk of barn fires and the loss of animals.
The Advisory Panel identified that a high percentage of failures and fires were the result of corrosion and humidity in the electrical systems, as well as some inconsistent interpretations and applications of the electrical code led to many installations being wired with methods and equipment not suitable for the environment.
---
June 1, 2023 By Blake Marchand Liteline recently introduced the LUNA OnCloud tunable white WiFi downlight via webinar. The new addition features all the same aspects the LUNA had previously, WET location rating, 360-degree rotation, and 30-degree tilt, with the addition of smart control and colour tuning. The webinar launch was hosted by Daniel Silverstein,… Read More…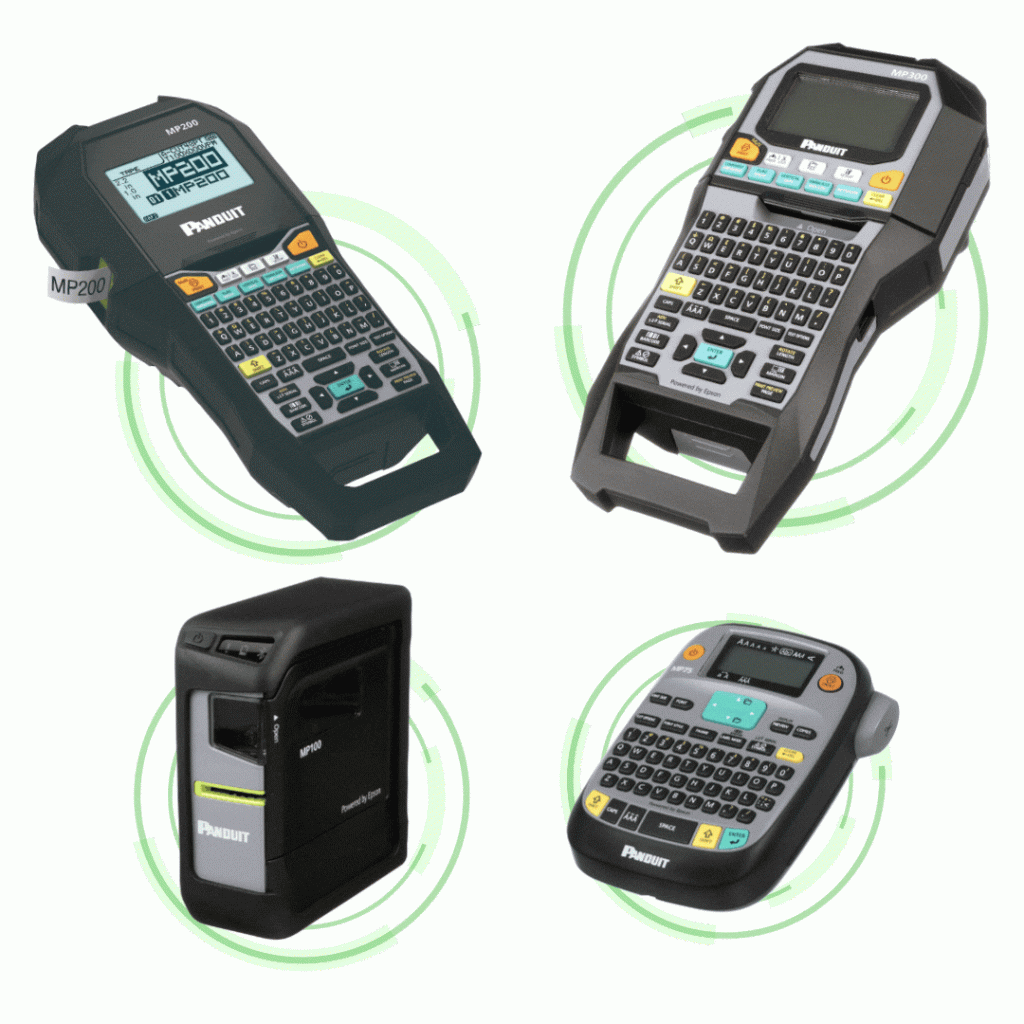 Wanted Dead or Alive
Used Panduit Mobile Printers
Turn in your old handheld printers, until June 30, and receive a FREE PXE series mobile printer.
Panduit and Epson have partnered to bring you best in class print technology with industry leading labeling and software capabilities. Surrender your old printer and receive a MP300, MP200, MP200-KIT, MP100, or MP75!
Sponsored Content:
The Wait is Finally Over! IDEAL Electrical is Excited to Introduce their Totally Redesigned Line of Auger Bits
Available in single or dual flute models, these augers can easily conquer a stack of up to nine 2x4s*! With advanced features including an arced cutting edge and coated fluting, these auger drill bits are an efficient wood cutting solution for electricians.
---
June 2, 2023 ECAO Board of Directors are pleased to announce the appointment of Mr. Chris Cimek as President of the Electrical Contractors Association of Ontario (ECAO), effective June 02, 2023. Chris Cimek, Vice-President of E.S. Fox Ltd. has been actively involved in the electrical industry for over 34 years. Today, E.S Fox Limited is… Read More…

June 1, 2023 Leviton Canada has recently announced the nomination of Jason Denstedt as Sales Director – Central Canada (Ontario), effective May 29th, 2023. Jason has over 20 years of sales, strategy, and brand development experience, with Kohler Canada, both regionally and nationally. He is a solution oriented professional, has a comprehensive sales approach and… Read More…

June 1, 2023 Independent Electricity System Operator announces 739 MW of energy storage projects to support reliability and sustainability goals. the Independent Electricity System Operator (IESO) announced it is moving forward with the procurement of seven new energy storage projects to provide 739 MW of capacity. After years of stable supply, Ontario's electricity system is… Read More…

May 30, 2023 The Apprenticeship START Program was expanded in 2020 with additional funding in order to respond to the economic changes and challenges employers were facing during the COVID-19 pandemic. The COVID expansion funding will conclude on May 31st, 2023. Employers in the urban areas of Halifax Regional Municipality, Sydney and Truro who registered… Read More…
Electrical Industry News Week
This special weekly digest has the broadest reach of those that are involved in all aspects of the electrical industry including electrical construction and maintenance professionals and electrical specifying engineers across Canada. EIN is designed to provide electrical professionals' insight and intelligence on those developments in the industry that effect design, specification, installation of electrical equipment. From corporate news to new technologies and insightful opinions EIN will become your first read in the electrical industry in Canada. Published weekly – every Tuesday