Gunn's Hill Wind Farm Receives Environmental Approval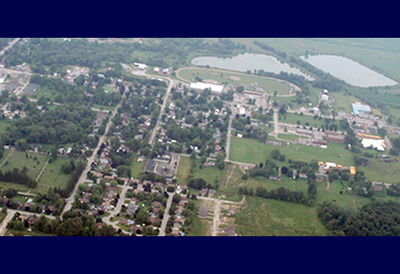 Oxford Community Energy Co-op (OCEC) and Prowind Canada Inc., partners in Gunn's Hill LP, are pleased to announce that their 18 MW Gunn's Hill Wind Farm in Oxford County, ON has been granted Renewable Energy Approval by the Ontario Ministry of the Environment and Climate Change.
This critical milestone allows the project to move toward construction and has been eagerly anticipated by OCEC's growing list of investors. This is the largest renewable energy project with co-operative ownership to gain approval in Ontario, with over $5 million raised through OCEC's investors to date.
"OCEC has developed a very strong investor community that continues to grow," says Helmut Schneider, President of OCEC. "We are enthusiastic that our members have put their trust in the ability of the Oxford Community Energy Co-op to manage this important project. We are confident that we are offering a long term, sustainable project for our community. Investment opportunities in community owned projects that have significant environmental and economic benefits are rare and are sought after by investors."
Juan Anderson, Vice President of Prowind Canada, adds: "We are pleased to be advancing a project that is supported by a large number of local investors, that will use made-in-Ontario equipment, that will give $500,000 over 20 years back to the community for local projects, and that will power the equivalent of over 6000 homes with renewable energy."
OCEC is able to own up to 49% of the project and is making its final call for investment. Ten-year bonds are offered at 5.5%, 20-year preferred shares projected at 10% return are also available. 
Construction may begin as early as July 2015. The project is expected to create over 200 jobs during the construction phase and source significant amounts of construction material from local suppliers.
Originally published in www.bullfrogpower.com.