Convectair Donates Heating Equipment to Habitat for Humanity Québec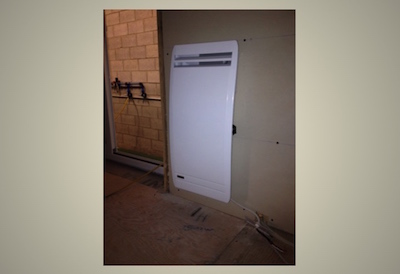 February 8, 2017
In partnership with Habitat for Humanity Québec, Convectair is donating two heating units for a pair of semi-detached houses to be built this year in Ormstown.
The new homes are a project undertaken by Habitat for Humanity Québec, the New Frontiers, and the Châteauguay Valley Career Education Center. The homes will be sold in summer 2017, with no down payment and no interest, to low-income families in the region.
Under an agreement Convectair signed with Habitat for Humanity Québec in fall 2016, the firm supporting the organization's commitment to building affordable homes, which Habitat for Humanity sees as a way to end the cycle of poverty.
Convectair is a high-quality manufacturer of electric heaters established in Quebec since 1983.
Find out more about Convectair products: https://www.convectair.ca/en/.