2017 IDEAL Skills Challenge Canada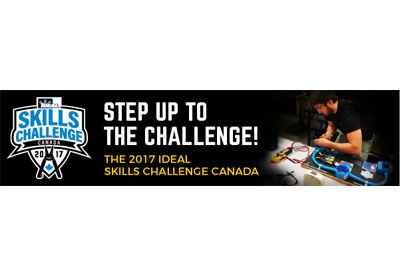 August 31, 2017
WHAT IS IT?
The 2017 IDEAL Skills Challenge Canada is a competition that brings together Canadian professional electricians, apprentices, and electrical students to find the best of the best. Contestants will test their skills at events across the country, using IDEAL tools to complete The Challenge while racing the clock.
The winner gets a prize pack – but more than that – the bragging rights to call themselves one of the fastest and most skilled electricians in Canada!
HOW DOES IT WORK?
To participate, contestants simply need to come to one of our scheduled events. Events will be held from September through November 2017. Registration takes place on the spot, and IDEAL supplies all the necessary equipment to complete The Challenge. Contestants have up to two chances to complete The Challenge, their times are recorded, and at the end of the day, the person with the fastest time at each event will be declared the winner.
HOW TO PREPARE:
Watch this video to learn how to complete The Challenge: https://youtu.be/uZi8G6D6pGI
Visit our website for a list of upcoming events: www.idealindustries.ca
Good luck, and have fun!
Keep up to date on all the action:
Email Updates: http://eepurl.com/cQUvn9
Facebook: www.facebook.com/CanadaIDEAL
Twitter: twitter.com/IDEALINDCanada