Skills Ontario Launches New Trades & Tech Truck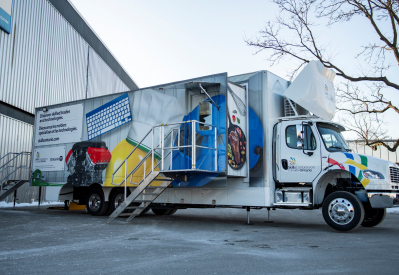 April 21, 2022
Skills Ontario has launched their new Trades & Tech Truck, a mobile experiential learning unit.
With activities and simulators, including modules simulating auto-painting, welding, electrical systems, heavy machinery, and more, visitors of the Trades & Tech Truck can tour the unit and explore skilled trades and technologies in a unique and hands-on way.
For over 30 years, Skills Ontario has been encouraging youth to explore skilled trade and technology careers. To reach even more Ontarians across the province, the team at Skills Ontario developed this new, unique initiative. Skills Ontario will be visiting schools, training centres, and more across the province to encourage, inspire, and motivate Ontarians to pursue skilled careers.
To learn more about Skills Ontario's programs, visit skillsontario.com.