Champion Fiberglass® Receives New Crusher; Capital Investments Continue
May 8, 2023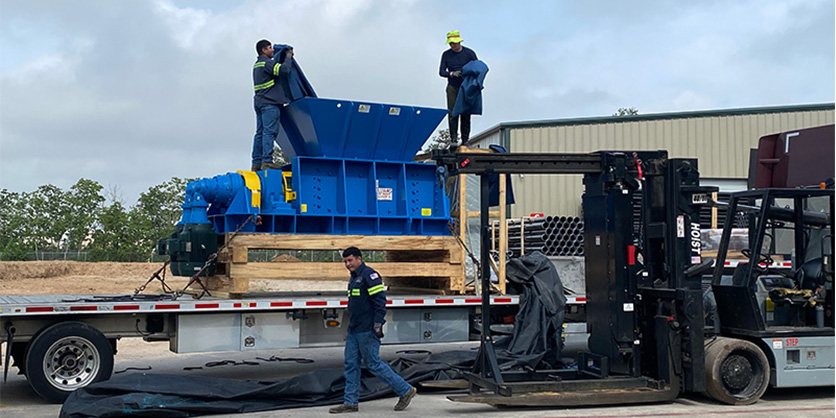 Champion Fiberglass's strong commitment to environmental issues manifested with an ISO 14001 certification, and a continuing step in that direction is the installation of a new Crusher and Hammermill to grind down waste materials.
The New Crushers Role
Manufacturing conduit creates solid waste in the form of broken and unusable pieces of fiberglass. Along with the hammer mill machine, the crusher helps break down these pieces for a dramatic reduction in solid waste. Both machines will contribute to an 80-90% reduction in what currently goes to the landfill. Goran Haag, President and Founder of Champion Fiberglass, says, "Our next goal is to find a cement or concrete company that can take the waste and use it as filler and reinforcement in their products."
Champion Fiberglass supports environmental protocols that allow for more responsible manufacturing. Plus, these investments directly impact products and customers. "Because we fabricate more efficiently, effectively and in an environmentally sound way, we're able to pass along benefits and savings to customers," explains Haag.
Related Story
Demand for Champion Fiberglass electrical conduit has grown exponentially. All major contractors in US have now started to use the Champion Fiberglass conduit and realizing major savings for their projects, not only because of lower material cost compared to PVC and other more expensive conduit materials, but also even bigger savings on labor costs. Champion Fiberglass doubled its capacity in 2020 with a new manufacturing line and after one year, that line was already running at capacity.