Funding Available for Clean Energy Projects in Nova Scotia
May 2, 2023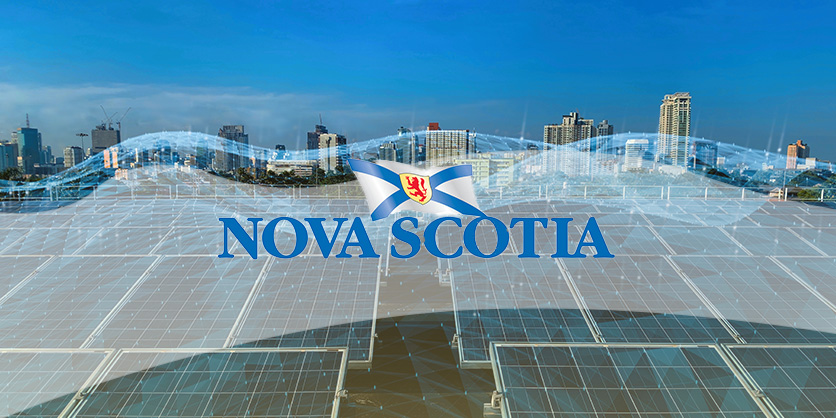 Applications are open for another round of clean energy projects funding through the Low Carbon Communities program in Nova Scotia.
The Low Carbon Communities program is open to municipalities, First Nation bands and organizations, post-secondary institutions, businesses and non-profit organizations with clean energy projects that benefit communities.
Funding can be used for community planning and designs, feasibility studies, education, public engagement and initiatives that help put low carbon solutions in place. Some examples include:
energy efficiency audits and deep retrofit plans for buildings
studies for community solar, net-metered solar or energy storage
plans or studies for electric vehicle fleets and charging infrastructure.
Glooscap First Nation received support from the Low Carbon Communities program to help fund a study for a solar-powered microgrid at Glooscap Landing. Without this support from the Province, we would not have been able to determine the feasibility of building this microgrid in our community. The study came out positive, which will allow Glooscap to move to the next phase of the project.

Michael Peters, CEO, Glooscap Energy
Quick Facts
the deadline for applications is June 29
$1 million is available for projects this fiscal year
since launching in 2018, more than $3.1 million has been invested through Low Carbon Communities to support community-led projects across the province
Additional Resources
Low Carbon Communities program: https://novascotia.ca/low-carbon-communities/
Natural Resources and Renewables on Twitter: https://twitter.com/NS_DNRR
Related Story
Our homes and buildings are where we live, work, study and gather. They are important to our well-being, to our economy and as a space for social interaction — but they are also Canada's third-largest source of emissions. That is why the Government of Canada and the Federation of Canadian Municipalities (FCM) are investing in decarbonizing the buildings sector to meet Canada's 2030 climate target and achieve a net-zero economy by 2050.