ECS Winnipeg Expanded Location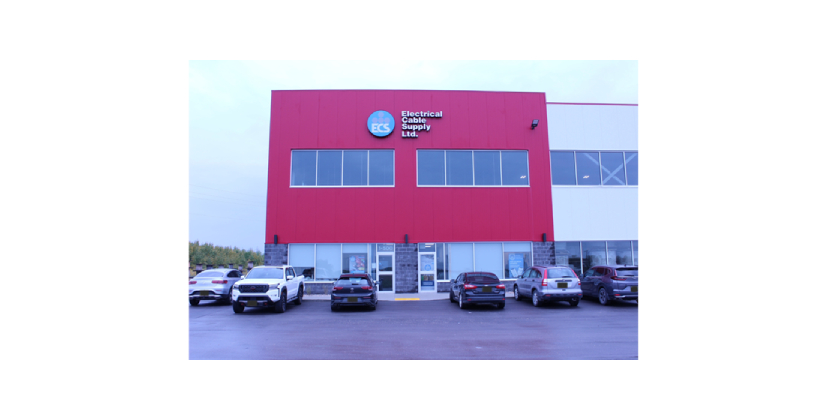 October 23, 2023
ECS are delighted to bring you some exciting news – their footprint in Winnipeg just got a lot bigger.
"This strategic move is all about addressing your needs head-on. As your trusted distributor of choice, we understand your challenges regarding delivery speed and inventory availability. We are discovering ways to serve you better within our newly built facility," said the company on their website.
Shorter Lead Times:  ECS's larger electrical cable and wire supply facility in Winnipeg means more inventory on hand, drastically reducing the chances of delays in fulfilling your orders.
Investing in Innovation: ECS has integrated cutting-edge technology, including a higher-capacity cutting machine capable of handling up to 12,000 lbs. and 109-inch reels. In addition, their new speed winder for smaller cuts ensures that we're processing your orders with unparalleled precision and speed to suit your needs.
Optimized for Your Convenience: ECS is now better equipped to handle orders due to increased loading docks at our new Winnipeg facility. This means optimal efficiency in unloading and dispatching your orders. No more struggling with logistical challenges. Your products will move seamlessly, getting to you faster than ever before.
Come Visit ECS's New Location

ECS Winnipeg: 500 De Baets St
P: 431.998.3232
Monday – Friday: 7:30am to 4:30pm
Saturday & Sunday: Closed
Statutory Holidays: Closed
Branch Manager: Jeff Bartlette
jbartlette@ecswire.com