New EV Charging Stations at IKEA Parking Lots Across Ontario and Quebec
April 20, 2023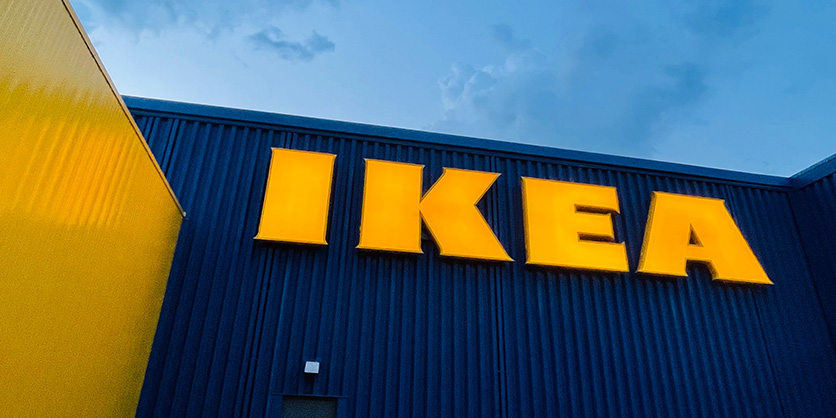 Canadians are accelerating toward a net-zero future. From manufacturing electric vehicles, to providing them with clean energy at charging stations, the Government of Canada is supporting these growing clean industries and the good jobs that come along with them while delivering clean air and more affordable transportation for Canadians.
The federal government recently announced a $300,000 investment in IKEA Properties Limited to install 40 EV chargers in Ontario and Quebec, four of which are located at the Ottawa location. This investment, provided by Canada's Zero-Emission Vehicle Infrastructure Program (ZEVIP), compliment's IKEA Properties Limited investment of $305,000. All of these Level 2 and fast chargers are now available for use.
At this event, IKEA unveiled new electric trucks purchased privately from Lion Electric in Saint–Jérôme, Quebec. The manufacturing of these vehicles' battery packs by Canadian workers is supported by a 2021 investment of nearly $100 million to Lion Electric.
Since 2016, the Government of Canada has invested a historic $1 billion to make EVs more affordable and chargers more accessible for Canadians. These investments are supporting the establishment of a coast-to-coast network of chargers in local areas where Canadians live, work and play, while federal rebates of up to $5,000 are helping more Canadians make the switch to an EV.
These investments are yet another step in reaching Canada's target of ensuring all new passenger vehicles sold in Canada are zero-emission by 2035.
Budget 2023 is supporting the growing clean economy through targeted investments in clean technology manufacturing, electricity transmission, clean energy deployment and carbon management solutions. These measures will support good-paying jobs and apprenticeships as Canada drives toward a strong and sustainable net-zero future.
Quotes
"We're making electric vehicles more affordable and charging more accessible where Canadians live, work and play. Investing in more EV chargers, like the ones announced today across Quebec and Ontario, will put more Canadians in the driver's seat on the road to a net-zero future and help achieve our climate goals."

The Honourable Jonathan Wilkinson Minister of Natural Resources
"We have invested historic amounts toward growing a clean economy. By making EV chargers and vehicles more accessible across Quebec and Ontario, we are one step closer to building a greener, sustainable future for generations to come."

The Honourable Marc Miller Minister of Crown-Indigenous Relations
"The affordability and accessibility of electric vehicles play an important role in reducing emissions. Today's investment in EV charging infrastructure is just one example of how we are helping Canadians drive toward a net-zero future."

Anita Vandenbeld Member of Parliament, Ottawa West–Nepean
"Through the ZEVIP program, we were able to accelerate our investment in the long-term future of our business, our fulfillment network, and our partnerships with transport service providers which use zero-emission delivery vehicles. As a business whose operations have a direct effect on people's lives and the environment, and which can contribute to a positive change, we are taking responsibility. Our ambition is to not only move IKEA forward, but to inspire and drive change for our communities and society."

Crystal Rasa Head of Fulfilment Sourcing, IKEA Canada
Quick Facts
Transportation accounts for 25 percent of total greenhouse gas emissions in Canada.
Thanks to the funds invested to date by ZEVIP, more than 34,500 new charging stations will be installed from coast to coast by 2027.
Budget 2022 provided Natural Resources Canada's ZEVIP with an additional $400 million, and Canada's Infrastructure Bank will invest $500 million to deploy an additional 50,000 electric vehicle chargers by 2027.
To date, over 185,000 Canadians and Canadian businesses have taken advantage of the federal incentive to purchase a zero-emission vehicle.
Related Information
Related Story
Natural Resources Canada (NRCan) is releasing a new round of funding for EV infrastructure projects through the Zero Emission Vehicle Infrastructure Program (ZEVIP).