Innovair Solutions Announces Partnership with Orkan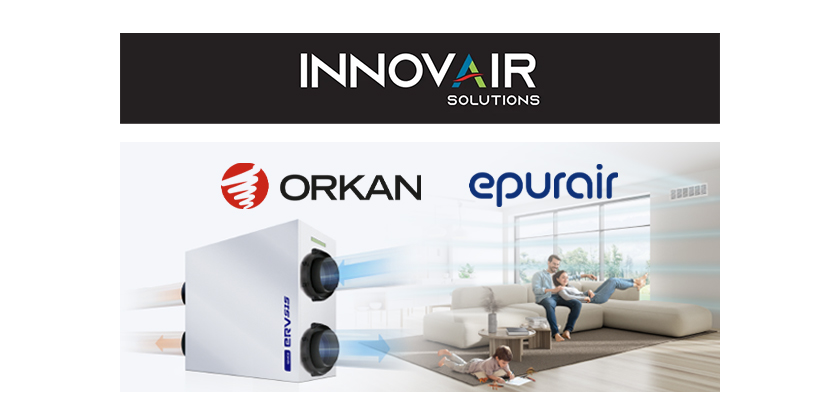 September 15, 2023
Based in Saint-Hubert on the south shore of Montreal, Orkan manufactures Epurair brand products, which are sold in Canada and the United States.
This strategic partnership will allow Innovair Solutions to access technology in a new business sector, share expertise and knowledge, and collaborate in the development of new products. Innovair Solutions can therefore consolidate and strengthen its position as a major player in the North American market.
Industrie Orkan Inc. will continue to operate under the leadership of brothers Daniel and Simon Labrecque, who have built a wonderful company with strong partnerships and a dedicated team of employees.
With the constantly growing demand for air quality improvement products, Industrie Orkan Inc. will now have all the tools it needs to keep growing and serve all its customers.
Headquartered in L'Islet, Quebec, Innovair Solutions is owned by the Beaulieu family and encompasses a range of brands, such as Ouellet, Dettson, Momento, Nortron and Global Commander.
Innovair Solutions also owns Hazloc Heaters in Calgary, Nanjing Ouellet (a manufacturing plant in China), Britech in Toronto, Delta-Therm in Chicago, and Innovair in Miami.