Driving Success: Electricians Tap into the Lucrative Market of Spa Pack Installations to Fuel Growth and Expansion in 2023
June 7, 2023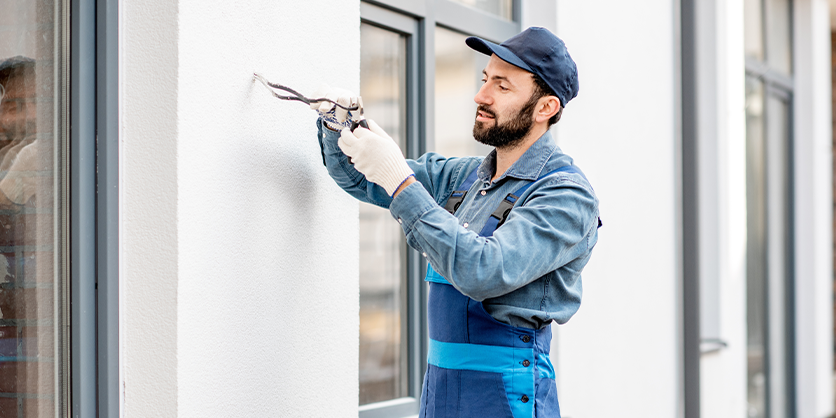 Spring is when homeowners turn their attention — and budget — to outdoor improvements and home renovations. Recently, Statistics Canada reported that the number of permits for residential swimming pools issued in 2021 increased by a whopping 293 per cent year over year. There's greater interest in hot tubs, spas, and other outdoor living amenities — and that's a growth opportunity for electricians and electrical contractors who understand what homeowners want and need.
Installations require wiring for pumps, heaters, filters and sanitizers, lighting systems, and more. These systems also need routine maintenance and occasional repairs to ensure they continue to operate safely, efficiently, and reliably. As well, homeowners often combine a hot tub or pool with other outdoor features needing power, including outdoor kitchens, storage sheds, and gazebos. Backyards have gone from having one or two outdoor receptacles on the house to fully wired living area.
Newer, larger spas often need the extra power of 240V service to heat and circulate a larger volume of water. In the most recent upgrade to the lineup, Schneider Electric is introducing a Square DTM SPA pack with a 60A GFCI breaker and a neutral, four-wire connection for 240 volts. This extra power allows for faster heating times, more robust water circulation, and the capacity to run additional features, including high-powered jet pumps and ozonators for water purification.
"We recognize the significant growth opportunity for electricians in the market for spa and pool installations," said Eric Nikolaishvili, Offer Marketing Manager, Home and Distribution at Schneider Electric. "By providing reliable and innovative electrical components like our outdoor loadcentre SPA packs, we aim to empower electricians to deliver safe and efficient solutions to homeowners."

 Eric Nikolaishvili, Offer Marketing Manager, Home and Distribution at Schneider Electric
What homeowners need to know about electrical requirements for pools, hot tubs and spas
Because many homeowners investing in these outdoor amenities prefer working with experts, electricians can upgrade their skills to reach this consumer, through training and certification programs related to recreational outdoor electrical systems. Partnering with contractors, designers, and architects, along with specifically marketing spa and pool services to homeowners, are other ways to tap in.
Electrical contractors often need to educate clients about the electrical requirements of backyard amenities. A SPA pack is an essential electrical component of a hot tub installation — the device that connects household power to the hot tub. Some SPA packs act as the brains of a hot tub, controlling everything from the jets and the heating system to the filtration cycles and the color-shifting LED lights that set the mood. Other packs offer overcurrent protection and ground fault protection.
Homeowners want reliable electrical components from manufacturers they know and trust. Schneider Electric's outdoor loadcentre SPA packs, sold under the HomelineTM and Square DTM brands, include breakers and housing in one easy-to-install kit. These SPA packs are an essential safety device, protecting the people using the hot tub or spa from dangerous ground faults, while also safeguarding valuable components from overcurrent damage. The housings are rugged, long-lasting enclosures built for Canada's tough outdoor conditions.
Upgrading with new SPA packs and other components
New installations are not the only growth opportunity for electricians. Older hot tubs can often benefit from an upgrade to newer components, which can offer greater safety and energy efficiency. Smaller hot tubs and spas typically require 120V SPA packs – and a standard household electrical circuit. These three-wire SPA packs don't require a neutral connection, making them easier to install and less expensive. As part of any hot tub component upgrade or repair, the other wiring and electrical components should also be inspected along with the plumbing and insulation.
Hot tubs, pools and other amenities enhance outdoor living areas — and, as Statistics Canada's permit data shows, demand for these home improvements is very high. Electricians who understand the technical requirements and the growing market for these features can make them safe and efficient — ultimately enhancing their value.