The National Electrical Trade Council's Annual Educational Conference to Kick off Tomorrow in Halifax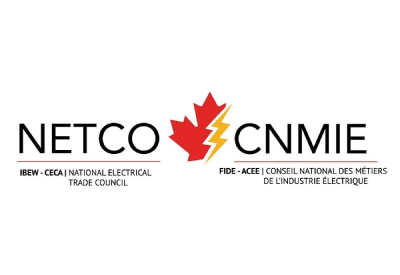 May 26, 2022
The National Electrical Trade Council (NETCO) annual educational conference will be taking place in Halifax, Nova Scotia, May 27th and 28th at the Atlantica Hotel.
The theme for 2022 is 'Energize & Educate East Coast Style' and delegates will not be left disappointed. After a 2-year hiatus from a face-to-face conference, NETCO Interim Executive Director Chris Swick is looking forward to meeting with delegates in person.
"While we have connected with our counterparts over the last few years, including a virtual conference in 2021, nothing beats face to face networking and there is no better platform then our educational conference," said Swick.
We are pleased to welcome a well-known name on the east coast, Trent Soholt, Executive Director of the Nova Scotia Construction Sector Council-ICI, and his keynote address on "Integrating Innovation in Experiential Learning."
The conference will be hosting two educational sessions for delegates. One is Training with VR Technology, hosted by Sean Bernard, National Sales Manager of Ideal Industries Canada Corp. The other will be hosted by Rubicon Strategies own Andrew Balfour, Aaron Gairdner and Ryan Spero. This session will give delegates an overview of Rubicon's efforts involving NETCO over the past year.
In addition, several industry stakeholders will be addressing delegates in general session including representatives from Saskatchewan Polytechnic, the International Brotherhood of Electrical Workers (IBEW) Canada, The Canadian Electrical Contractors Association (CECA), just to name a few.
The annual NETCO Leadership Excellence Award will be handed out during the conference, and a trade show will also be taking place at the venue showcasing some of the leaders of the electrical industry and will host qualifying for the Ideal Nationals.
On day two of the conference, delegates will head out via deluxe motorcoach on a road trip to visit the local IBEW 625 training centre and the Nova Scotia Construction Sector Council Trades Exhibition Hall then onwards for some site seeing at beautiful Peggy's Cove.
This is just a snapshot of the upcoming NETCO educational conference. For complete details visit Annual Conference (netco.org)