Virtual Event: Women in Construction 2023 – March 8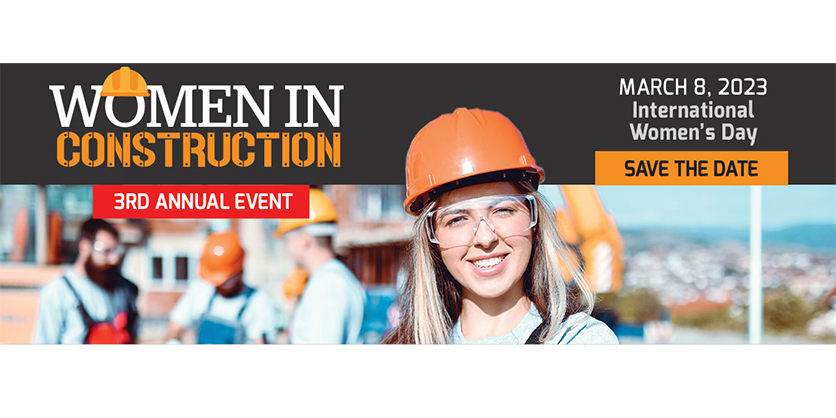 February 1, 2023
Plan now to attend Women in Construction 2023 on March 8, and learn successful strategies from expert moderators and panelists for both recruiting women and retaining them in your construction business, and how to tackle and overcome issues of harassment in the workplace.
One of the top issues negatively impacting construction contractors right now and into the foreseeable future is a shortage of skilled labour.
What if you could double the size of the talent pool?
Go HERE to register