The Alberta Trade Contractor Council Present: Prompt Payment Seminar Series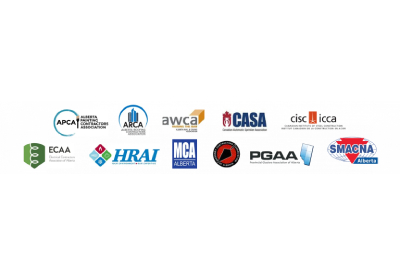 June 6, 2022
3 – 1 hour sessions June 21, 22, 23, 2022
11am to 12 Noon (may run longer to address questions).
These sessions will provide detail required to help your business prepare to successfully operate within the rules of prompt payment legislation. Invoicing protocols, forms and notices, the process of adjudicating disputes, and what you need to know before this legislation is enacted on August 29th, 2022.
This legislation will dramatically impact the manner in which invoices are rendered, and will set mandatory time periods in which payments must be made to all parties involved in the construction chain.
Are you ready for these significant changes? On June 21, 22 and 23, @11 am, Join ATCC and Gowling WLG's Construction Practice Group in Alberta invites you to join a complimentary webinar to help you understand the new legislation and its impact on your organization, including your administrative processes, contracts, bonding, financing, insurance and project delivery.
The webinar will include over 50 FAQs relating to prompt payment, builders' liens and holdbacks, adjudication, consolidation, the transition period and what your organization can do to get prepared. It will also include a segment on lessons learned from other provinces who have prompt payment legislation already in place.
Go HERE for more informaiton
Seminar #1: June 21
The Journey of a Trade Contractor's Invoice
What is a proper invoice?
What must be included in your invoice
Adjusting your invoicing processes to meet new requirements
Follow the invoice & the money: Critical dates in the invoicing and payment process
Notice of disputed items, disbursement of partial payments
Notice of non-payment:

The obligations of the owner, the GC
The obligations and considerations of the Trade Contractor

Considerations: When should you pursue an adjudicated resolution
Review, questions, intro to next steps – Adjudication
Seminar #2: June 22
A Step by Step Guide to Dispute Adjudication
What is adjudication? (Get this out of the way so we can get into the detail of when, what how adjudication happens.)

How does it work?
How much does it cost?
Who pays?
What is the timeline for the adjudication process.

Overview of payment cycle

Determining when you have a non-payment dispute
What types of payment disputes can be adjudicated
Considerations before you pursue adjudication

Initiating an adjudication to resolve a payment dispute

The role of a nominating authorities (NA)
Registering your dispute with the NA
Determination of an valid dispute
Selection of an Adjudicator

The process through to receiving the adjudicators written decision

What will adjudicator need from you
Review of the timelines
Review the adjudication process through to a writing decision
Paying the adjudicator
Registering the adjudicator's decision

What happens once the adjudicators decision is delivered

Payment (depending on the decision)
Non-payment – What now?

Review, questions, intro to next steps – Contracts
Seminar #3: June 23
The evolution of contracts under prompt payment legislation
Review of enactment date of PP Legislation and what this means for contracts
Contract terms you want to see in new contracts

How these protect your ability to seek dispute resolution

Onerous contract clauses you will want to avoid

How these may limit your access to PP Legislation

Understanding invoicing requirements outlined in the contract

Adjust processes to avoid rejected invoices
What to do if your invoice is rejected

New Builders Lien Act – overview
Go HERE for more informaiton