Read the Full Contract: Deep Dive into CCDC-2 with ECABC
August 3, 2023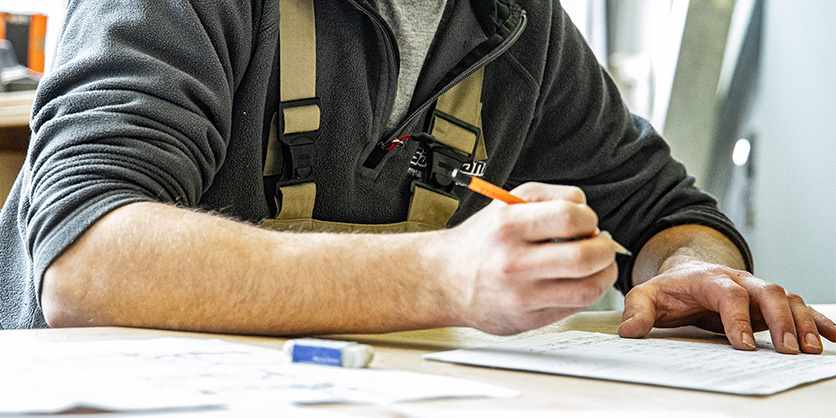 Course Description: Exploring CCDC-2 Construction Contract
80% of the people managing construction do not read, do not understand or are not following the construction contracts in place between the two organizations! This creates problems for both the owner and the contractor as well as the other participants involved with the project (consultant, subcontractors, and suppliers). The Canadian Construction Documents Committee (CCDC) and the Canadian Construction Association (CCA) publishes standard contracts and guides for the construction industry.
In this four-hour virtual instructor-led workshop the bidding process will be reviewed (Expression of Interest (EOI), Request for Qualifications (RFQ), Request for Proposals (RFP), Contract A, Contract B), the difference between a Letter of Intent and Letter of Award (one of which one is simply an agreement to agree) and the terms and conditions of the CCDC-2 Stipulated Price Construction Contract.
Contract Guides covered on the workshop:
CCDC-00 – Guide to Use of CCDC Master Specification for Division 00 – Procurement and Contracting
CCDC-10 – A Guide to Construction Project Delivery Methods
CCDC-20 – Guide to the use of CCDC-2 Stipulated Price Contract
CCDC-23 – Guide to the Call and Awarding of Construction Contracts
CCDC-21 – Guide to Construction Insurance
CCDC-22 – Guide to Construction Surety Bonds
CCDC-24 – Guide to Model Forms
CCDC-29 – Guide to Prequalification
CCDC-40 – Rules for Mediation and Arbitration of Construction Industry Disputes
CCA 53 – A Trade Contractors Guide and Checklist to Construction Contracts
Who should attend?
Anyone whose work is described in construction contracts: owners, consultants, project managers, construction managers, superintendents and estimators of all levels will benefit from the workshop.
Workshop date and time
Tuesday, August 22nd, 2023
7:00am – 11:00pm PST
Technical Requirements
Click here to review the technical requirements necessary to attend this workshop.
Instructor
Phil Perry of Perry Educational Services Ltd has 30 plus years in the Construction Industry, most of which was Project Managing Industrial Projects for General Contractors. He has been teaching Post-Secondary Construction Management Courses for the last twelve years for organizations such as the Edmonton Construction Association, Calgary Construction Association, Winnipeg Construction Association, Ontario Roadbuilders Association, Newfoundland and Labrador Construction Association, University of Alberta Faculty of Extension, and the Northern Alberta Institute of Technology.
He has been facilitating Better SuperVision programs since 2009.  He has facilitated over 350 courses and over 2500 students over the last four years. In his spare time, Phil is a Master Course Facilitator for a National Sports Organization and chaired their National Coaching/Instructional Program for four years. He was the recipient of the 2018 IG Wealth Management Community National Coaching Certification Program (NCCP) Coach Developer Award.
Related Article
The Construction Foundation of BC (CFBC) and the Electrical Contractors Association of British Columbia (ECABC) are excited to announce the creation of the ECABC Jack Funk Scholarship, providing financial support to electrical apprentices in British Columbia.