Collaboration, Education, and Opportunity Behind Partnership Between NECA and ECAO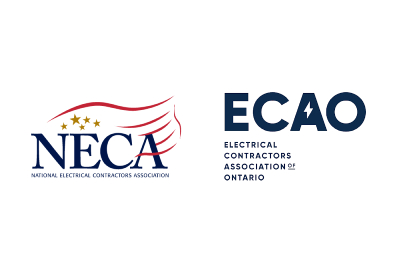 January 12, 2022
By Blake Marchand
ECAO and NECA have announced that on January 1 ECAO officially joined NECA as their 119th Chapter. Executive Director Graeme Aitken joined NECA CEO David Long on LinkedIn Live to announce the partnership.
ECAO has worked closely with NECA over the years, during his four years with ECAO, Aitken said he was able to gain more insight into what being a full chapter member would entail.
"When I started in this role about four years ago, I wanted to know what NECA was about and how we would fit in, how they would fit in with us," explained Aitken, "David was very kind, he was president at the time, he visited us up in Toronto and also set up a visit for my colleague Jodi Travers and I to see a full chapter in operation and what the impact was of NECA on that chapter."
Aitken said that trip was a deciding factor in getting this partnership done from ECAO's perspective, seeing the potential opportunities of what it would mean to be an official chapter, which highlighted a lot of parallels between the two organizations, "we should be sharing these practices with them and them with us."
"I'm extremely excited about this, I'm eager to continue to build the relationship with David and all of the staff a NECA."
Given the similarities between the two organizations, ECAO is looking to create more opportunities for its electrical contractor members and this further collaboration will allow them to facilitate that. As well as drawing on the educational opportunities that NECA can offer.
"What we're looking for is integration, professionalism, but most importantly to expand our community. We often speak of the community of electrical contractors, particularly unionized electrical contractors, and we wanted to expand that community by becoming part of the NECA community on a full-time basis, rather than what we were doing before."
Aitken added that, "We're also hoping, quite frankly, that this increases work opportunities for our members, our contractors."
Aitken said he is beyond excited for the opportunities the partnership will provide, "David and I have had a lot of conversations over the last year, year and a half, on how to do this, how to get this done – and this is something I envisioned after the first meeting with David almost four years ago."
For NECA it means more member contractors becoming apart of the organization, which means more opportunity to improve their processes and training offerings by fostering more collaboration.
"We've been working here at the NECA headquarters getting our staff completely brought up to speed and engaged," said Long, discussing how NECA can ensure ECAO members are able to get the full experience of what the organization offers, "not necessarily overwhelming our contractor members from Canada, but doing it in a way that they can simulate it in an organized fashion."
"With that being said, the way to really maximize the effort for both parties, is engagement. I want to say, I've been so pleased to work with Graeme and his staff all the way through this process, and the engagement of both parties is key, the engagement of our executive committee over here, our contractor members, and engagement from the contractor members in Canada."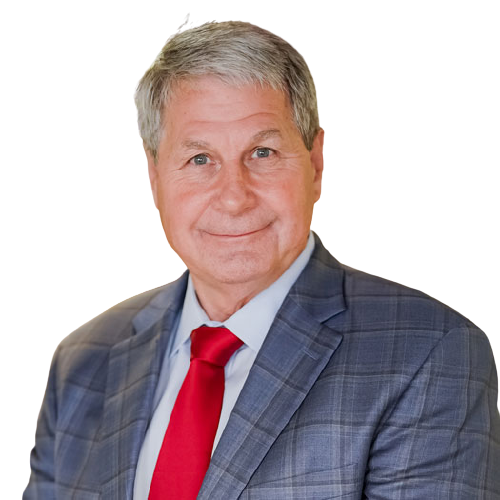 Long added that ECAO member engagement "will not only bring value to themselves but to us, so we can learn in peer relationships and develop and really industry as a whole because many times we have a client base, an end-user, that goes across all boundaries, and being able to understand that is very helpful."
"Partnership is the key. That's what this is really about for us is a partnership for us. ECAO intends to be a really strong NECA chapter and so that's what it's about for us, building that community, doing the networking – as David talked about, we have common clients, common processes, common technologies, and we should be able to work together on developing those as partners," said Aitken on why partnership is important to them.
"With respect to particular offerings of NECA, our members are aware of I would say that training is a really important one that we want capitalize on. Education is unparalleled at NECA, so we're going to hopefully be as involved in that as we can. Technological advancements and the industry trends are something we think we can get from NECA and use that to be a more streamlined, more efficient, more professional and productive organization here in Ontario."
NECA is always investing in the future to understand what the next challenges are going to be for electrical contractors, as well as what the next opportunities will be and the ECAO will look to leverage that for their members.
When it comes to the impact the partnership will have on NECA as well as the broader industry, Long said, "Number one, it brings more people who are experts in the industry to the table. We will be able to have meetings now with our Canadian partners across the boarder who come to the table with 100s of years of experience in the electrical construction industry with the same portfolio that we deal with – labour, client base, logistics manufacturing, those kinds of things. The more people we have around the table with an open mind, collaborating the better we all get."
"The second thing is, we'll also be able to see an impact on our training program because we'll be able to get more feedback from another 500 contractors on what things we need to critique and what things we need to be looking for."
"Number three is, it will also help us understand things about our labour units and all our manuals going out that we are absolutely hitting the mark on, it allows an opportunity to offer a portfolio to the fortune 100 and 500 companies here in America and over there (Canada) that we bring a consistent work force," explained Long.
"But none of it can over-gloss that we can collaborate and work with Graeme's group on safety both inside and outside the electrical industry, and hopefully we can bring more a workplace safety emphasis to our men and women out in the field."
With respect to the latter, Aitken added that the two organizations have already been working together on things like health and safety, "We think, from an ECAO perspective, that we can contribute in a great way to NECA and we can bring them some of our knowledge, practices, professionalism, and excitement about this new partnership. This is a huge step for us, and I think it's a significant step on our way up to the top."
"It's been a long time since I've seen someone as committed to their contractor members as Graeme and his staff is committed to it," said Long. The ECAO will have the opportunity so see how various chapters across the U.S. operate and learn from them and their processes, and what their contractor members are doing, said Long, and in turn, those chapters will also be able to learn from the ECAO.
"They're doing some incredible things – they're going to bring a lot to the table."
"When I look at their portfolio of their contractors and what type of work they do versus what we do, this is truly an opportunity for our contractor members to really grow, so we're very excited about it."