Organizations Distributing Apprenticeship Service Funding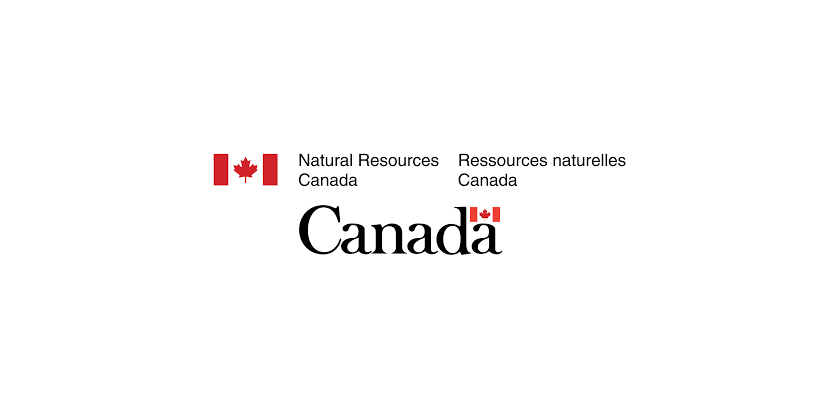 September 23, 2022
Organizations funded under the Apprenticeship Service will distribute financial incentives to SMEs who hire apprentices, and provide additional supports, such as help navigating the apprenticeship system, onboarding apprentices, and creating welcoming workplaces. SMEs with 499 or fewer paid employees are eligible for the funding.
Under the Apprenticeship Service, SMEs will receive $5,000 for each new, first-year apprentice hired, for a maximum of two eligible apprentices per year, and can use the incentive to pay for upfront costs such as salaries and training. In addition, to boost diversity in the Red Seal trades, this incentive will be doubled to $10,000 for employers who hire from equity-deserving groups, specifically women, persons with disabilities, Indigenous people, members of the LGBTQ2+ communities, newcomers and visible minorities including Black and other racialized communities.
Apprenticeships offer a great way to get the hands-on work experience needed to pursue a career in the skilled trades. Employers play a fundamental role in Canada's apprenticeship systems, however many small and medium-sized enterprises (SMEs) do not always have the resources to offer apprenticeship training opportunities.
List of organizations receiving funding under the 2021 Apprenticeship Service Call for Proposals:
Organization: Electricity Human Resources Canada
Title: Apprentices Building Canada's Reduced Carbon Future
Description: This project will provide financial support to 350 Small and Medium-sized Enterprises in the electricity, energy efficiency and clean-tech industries in hiring on 1400 new first-year apprentices in Red Seal Trades positions.
Region: Canada
Funding Amount: $8,211,000

Organization: Canadian Apprenticeship Forum – Forum canadien sur l'apprentissage
Title: Apprenticeship Service: Supporting SMEs to Hire and Train New Apprentices
Description: This project will create work opportunities for 5,000 new apprentices by supporting a desire to pursue a career in construction, enhanced employer capacity and quality training outcomes. 
Region: Canada
Funding Amount: $45,633,430
Organization: Building and Construction Trades Department
Title: CBTU Apprenticeship Services Program
Description: The project will help 5,000 first-year Red Seal trade apprentices, including 20% from key groups, progress through training, obtain Red Seal certifications and find employment in regions across Canada.
Region: British Columbia, Saskatchewan, Manitoba, Ontario, Nova Scotia
Funding Amount: $48,877,900

Organization: UBCJA – Canadian District United Brotherhood of Carpenters and Joiners
Title: UBC Apprenticeship Service Program
Description: This project will enhance recruitment efforts and retention, across Canada, of new Apprentices in Red Seal Trades while developing and implementing supports and incentives for Small and Medium-sized Enterprises to engage and become active partners in supporting underrepresented communities into the Red Seal Trades.
Region: Canada
Funding Amount: $36,864,238
Organization: Lethbridge Youth Foundation
Title: Lethbridge: Facilitation Investment for Red Seal Trades
Description:  This project will assist 80 first year apprentices including 25 women, 5 Indigenous, 5 Newcomers, and 5 from racialized communities, access employment opportunities within the 39 construction and/or manufacturing Red Seal trades, through financial incentives to Small and Medium-sized Enterprises.
Region: Alberta (Lethbridge)
Funding Amount: $817,113

Organization: Rupertsland Institute
Title: RLI Apprenticeship Service Program
Description:  The project will manage and distribute funds to Small and Medium-sized Enterprises (SMEs) across the province of Alberta to hire new, first-year Métis Red Seal apprentices.
Region: Alberta
Funding Amount: $5,046,157

Organization: Gabriel Dumont Institute Training and Employment Inc.
Title: GDI Indigenous Trades
Description: The project will foster the development of a training culture with its employer partners by offering incentives and supports to employers who create new apprenticeship jobs and commit to train and certify Indigenous Apprentices to national industry standards by delivering apprenticeship-specific labour market development programming and best practices.
Region: Saskatchewan
Funding Amount: $1,825,980

Organization: First Peoples Development Inc.
Title: FPDI Apprenticeship Support
Description:  This project seeks to work with a network of employers to hire up to 3000 apprentices, with 1500 from key groups including Indigenous peoples, women and youth in rural and remote communities.
Region: Manitoba, including Rural/Remote First Nation communities across Manitoba
Funding Amount: $47,473,953

Organization: Canadian Skills Training and Employment Coalition
Title: Manufacturing Apprenticeship Consortia
Description: This project seeks to increase the number of new, first-year industrial apprenticeships, specifically to support the registration of 250 first-year apprentices and 70 manufacturing SMEs in fields such as Industrial Millwright, Electrician, Metal Fabricator, Machinist, Welder, and Tool and Die Makers in Ontario.
Region: Ontario (Toronto)
Funding Amount: $1,978,996

Organization: Family Services of Peel
Title: Bridging Skills Trade Program
Description: The project will recruit, orient, connect and direct new red seal skilled trades candidates to the many apprenticeship opportunities in the manufacturing and construction sectors.
Region: Ontario (Mississauga)
Funding Amount: $4,519,321

Organization: Okanagan College
Title: Apprenticeship Hiring Project
Description:  This project will work with Small and Medium-sized Enterprises (SMEs) in British Columbia's Okanagan communities, providing them the support to hire first-year apprentices in one or more construction and/or manufacturing Red Seal trade.
Region: British Columbia (Okanagan Region)
Funding Amount: $3,031,449
Organization: Canadian Institute of Steel Construction
Title: CISC Steel Industry Apprenticeship SME Fund
Description:  This project will provide funding to intermediaries that have the capacity to support Small and Medium-sized Enterprises (SMEs) to hire new, first-year apprentices, as well as to advocate the benefits of apprenticeship training including how it progressively increases each year over the course of the apprenticeship period.
Region: British Columbia, Alberta, Saskatchewan, Manitoba, Ontario, Quebec, New Brunswick, Nova Scotia, Prince Edward Island
Funding Amount: $27,124,645
Organization: Christian Labour Association of Canada
Title: CLAC Apprenticeship Support Program
Description:  This project will support employers to hire 2,000 new, first year apprentices and provide financial incentives to participating SMEs and additional supports to hiring and onboarding new apprentices.
Region: British Columbia, Alberta, Saskatchewan, Manitoba, Ontario.
Funding Amount: $14,737,554