Eaton Partners with AMP to Provide the Xeni Gwet'in First Nations an Upgraded Power Distribution System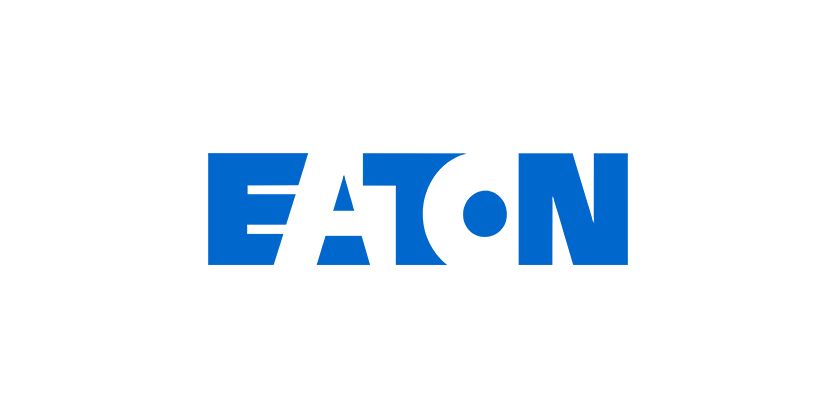 February 1, 2023
Across Canada, there are approximately 400 remote Indigenous communities that lack access to the electrical grid. To access power, they rely on diesel generators—equipment that not only produces energy at a high cost but adds pollution and environmental risk to these communities.
It was this latter challenge that encouraged members of the Xeni Gwet'in First Nations, a community in the Nemiah Valley of British Columbia, to reach out for help. Their aging diesel generators created parts and service challenges as well as emissions issues in an ecologically sensitive and pristine region. In a quest to find a solution, the community's engineering representative reached out to AMP Energy—a leading developer in the global energy transition, and a partner of Eaton.
AMP Energy and Eaton evaluated the community's existing power distribution system, current and future load projections, and operating state. From there, we conducted a techno-economic feasibility analysis to design a solution. AMP Energy organized financing for the project in collaboration with the community and federal funding sources related to clean energy projects for indigenous communities.
Armed with data from site visits to the remote location, we evaluated the best options for this remote community and came up with our big idea: A microgrid power system designed to significantly reduce the community's reliance on diesel generators.
THE BIG IDEA
Our microgrid design consisted of three energy sources:
· The community's existing three 95kW diesel generators
· 1000 kW lithium battery storage system
· 250-300kW photovoltaic (solar) systems
The design integrated these three power sources into a seamless, automatically-functioning system—with solar and battery being the primary energy sources and the existing diesel generators used only when demand exceeds available solar energy and battery state of charge.
Beyond being more environmentally friendly, with a lower carbon footprint, the system is better suited to the Nemiah Valley's remote location. Its design is modular and readily scalable, so additional generation assets can be added as the community grows or needs change. Additionally, its modularity means it can be transported into difficult and remote locations—enabling a reduction in diesel fuel consumption while also reducing the environmental hazards of transporting and storing fuel under challenging circumstances.
The community is now evaluating a 400kW micro hydro turbine project that will ultimately remove the need for the diesel generators altogether, reserving them for emergency backup only. Eaton will provide the systems integration to control the hydro unit interaction with the existing microgrid.
CREATIVITY
While the concepts of microgrids and lithium battery energy storage aren't new, our Power Xpert microgrid power control platform introduces a fresh spin.
It offers one of the most robust solutions for controlling complex power systems and facilitating electrical energy savings, resiliency and utility independence. In this situation, we integrated 30-year-old diesel generators that relied on antiquated controls and wiring with cutting-edge clean technology. Our team upgraded the existing generator controls and converted the system from single-phase operation to three-phase operation. The completed system is completely scalable.
Additionally, our microgrid switchboard offers a unique design that's tailored to microgrid applications. It allows for the seamless shift from one power source to another, increasing resiliency and reducing energy costs.
THE SOCIAL IMPACT
Prior to the microgrid system installation, power availability was limited by generator capacity and some small-scale solar systems feeding individual residences. Today, with our system, additional residents have access to clean reliable power, and at a much cheaper cost basis than in the past.
This new system also offers potential for economic growth in the community. We're training local personnel to operate and maintain the system, so they don't have to rely on external providers for daily maintenance and operations. Not only does this create jobs and help make the community self-sufficient, but it also improves the economics of the project, reducing O&M expenses over the longer term.
THE ENVIRONMENTAL IMPACT
The Indigenous communities in the Nemiah Valley have a deep respect for the land they inhabit—and a deeply-rooted responsibility to take care of it. Understanding this, their reliance on diesel power, the resulting carbon emissions and fuel handling/storage risks were something they needed to move away from.
While it's still too early to determine the carbon reduction benefits, given that the system has only been operational since Q2 2022, the techno-economic analysis forecasts a 70% reduction in diesel operation and emissions during the spring, summer and fall seasons and a 30% reduction in the winter season. A micro-hydro system under evaluation now would virtually eliminate the use of diesel completely, relegating them to emergency backup power only.
Additionally, because the community's diesel fuel consumption is significantly lower, the project reduces other negative environmental issues. Transporting diesel, for instance, carries many environmental risks of its own. Not only does it require having trucks drive long distances to remote locations (which carries its own carbon footprint), but depending on environmental conditions, there's a risk of diesel spills if those trucks have accidents in the remote wilderness terrain.
EFFECTIVENESS
While we've completed many microgrid projects over the last decade, this one really resonated with us because it supports many of our Environmental, Social, and Governance goals.
At Eaton, one of our stated goals is to support and improve the communities where we live and work. We believe there are no communities more underserviced in Canada than these remote First Nations Indigenous communities.
Through this project, we achieved our mission in myriad different ways: we left an underserviced community better than we found it, helped that community reduce its carbon emissions, and supported Canada's climate initiatives. In our view, there's no better business benefit than that.
The microgrid system we designed and provided is modular. With lessons learned, we will further package the system into a so-called "Plug and Play Microgrid in a Box." The systems will be manufactured at our Edmonton Power Center in Alberta.  Already, we have a pipeline of opportunities to provide additional systems in BC, Manitoba, Northern Ontario and other remote areas of Canada.