How nVent Creates Accountability and Performance with ESG Goals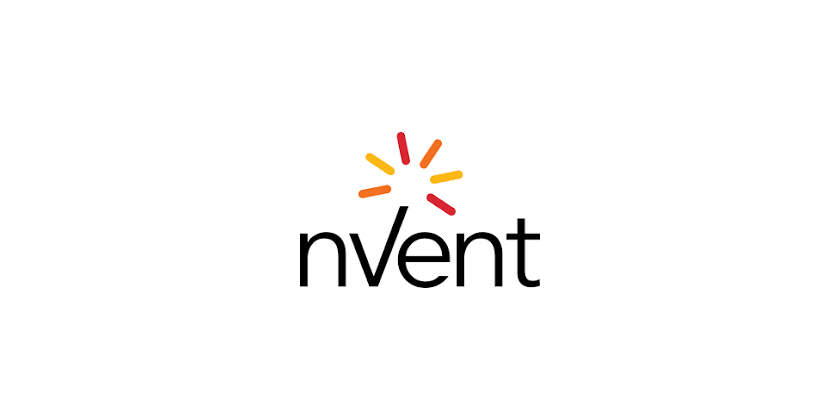 By Blake Marchand
nVent's first Environmental, Social, and Governance (ESG) report was published in 2020, covering the year 2019. They have published an annual report each year since then.
Their ESG program is centered around People, Products, Planet, and Governance. Each pillar has different initiatives, programs, and actions to support the company in maintaining their commitment to sustainable products, responsibility to the planet, as well as creating an equitable workplace for their employees.
The Importance of ESG Goals for nVent and Advice for Other Companies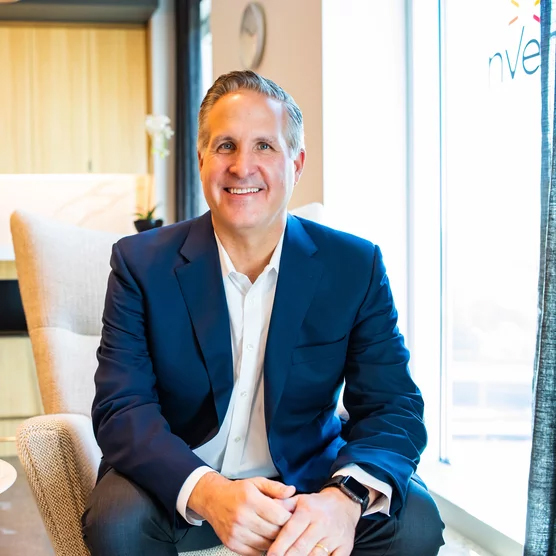 "I'd say the first part is make sure ESG is a priority at the highest levels of the organization," explained Jon Lammers, – nVent Executive Vice President, General Counsel and Secretary, "it needs to be the CEO and executive leadership team, with oversight from the Board of Directors. It needs to be a priority within the organization and spread through the organization."
Jon Lammers was named nVent's Executive Vice President, General Counsel and Secretary in 2017. Previously, he served as Senior Vice President, General Counsel and Secretary at Spirit AeroSystems and held various senior legal roles at Cargill in Minneapolis, Wichita and Singapore. Prior to his corporate experience, Lammers practiced law at Oppenheimer, Wolff & Donnelly and Paul Hastings.
nVent drives accountability by embedding ESG into their company culture. To solidify that commitment, each pillar is overseen by an executive member, who each report back to the CEO.
There are four pillars overall: People, Products, Planet, and Governance – each one is overseen by a dedicated executive sponsor. Their Chief Human Resources Officer, Lynnette Heath oversees goals and initiatives related to People, their Chief Technology Officer, Aravind Padmanabhan is responsible for Product related goals and initiatives, Sara Zawoyski, Chief Financial Officer is responsible for Planet/sustainability-related goals and initiatives, and as General Counsel and Secretary, Lammers is responsible for the Governance pillar.
"It's about driving those priorities at the most senior level," he reiterated.
When developing their ESG program, Lammers explained that nVent reached out to customers, investors, employees, and others to ask them what aspects of ESG were important to them, to help determine where nVent could make the most impact.
"That set up, in terms of understanding from various stakeholders, how we could come up with our approach and drive our priorities."
"I think that stakeholder feedback really early on is important," he said.
That feedback is essential when deciding on where your priorities are as an organization. Collaborating with various stakeholders, developing an action plan with actionable goals and strategies, developing organizational programs to drive progress toward those goals, and establishing accountability within the organization have all been keys to nVent's success with their ESG goals.
GHG Emission Reduction Strategies
When it comes to greenhouse gas emissions reductions, Lammers explained, "We're looking at energy management, greenhouse gases, water, and waste. Specifically with respect to GHG, we have a goal of achieving a 50% reduction in scope one and two GHG emissions by 2030."
They are also aiming to have greater than 25% renewable energy consumption by 2030.
"In terms of strategies, as we reduce those emissions, it's a combination of on-site renewable energy, driving operational efficiency, as well as green energy contracts with local utilities."
They currently have onsite solar panels installations at four of their European sites.
When it comes to driving operational efficiency, an important initiativeis LED lighting, which is currently used in 71% of their total manufacturing and distribution square footage.
People Pillar
As part of the People pillar, which includes inclusion and diversity efforts – they have developed employees resource groups for employees with common interests and experiences.
People and culture is a big differentiator for any company when it comes to attracting and retaining talent, as well as driving innovation and new ideas within the company.
"We have a Chief Inclusion and Diversity Officer and have actions across the enterprise. As a member of the executive team, we each have diversity action plans – which we report to our CEO, our Chief Human Resources Officer, and our Chief Inclusion and Diversity Officer – about how we're going to bring diverse talent to the organization and create that inclusive environment."
Supporting the communities they operate in is also an important aspect for nVent. Volunteering in the community and donating to community groups and organizations demonstrates their commitment to nVent's the communities where they live and work.
Employee well-being, engagement, and safety are all core focuses for nVent's ESG goals.
Positive ESG Impact for Products
"In our 2020 report, we established some external long-term goals in the three focus areas, People, Products, and Planet. In the product space, it was officially rolled out in the 2021 report. One of our goals is to have our ESG impact captured in our new product introduction process," Lammers explained.
They have a goal to reach greater than 90% of products in their active new product introduction funnel with a positive impact in at least one of their product ESG categories, by 2025.
Categories include: eco-friendly materials, eco-friendly design, and end user safety.
Proposed new products are screened in meeting those impact areas. In 2022, 76% of new products had a positive impact.
"That helps develop products that drive safety and sustainability for our customers."
Go HERE to view nVent's 2022 ESG Report and ESG Goals