T&B Cable Tray Flexible Coupler Kit Eliminates Need for Bonding Jumper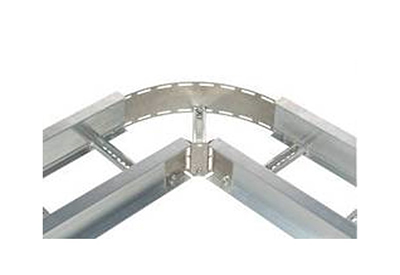 September 28, 2016
The T&B Cable Tray flexible coupler kit, new from Thomas & Betts, features a bendable plate that allows for electrical continuity, which eliminates the need for a bonding jumper.
The flexible coupler kit also provides maximum horizontal installation flexibility and easy installation that eliminates the need for cutting cable tray side rails.
"We designed the T&B Cable Tray flexible coupler kit to be quickly and easily installed, and it provides excellent cable protection that ensures electrical conductivity withoutbonding devices," says Ralph Donati, Product Marketing Director at T&B. "It is a flexible and economical alternative to the more common AU/AH fitting."
Other features include an exterior strap that provides an accurate radius for any cable tray design requirements, formed ribs for greater cable protections, and no sharp edges. It meets electrical continuity requirements of NEMA VE1 and CSA C22.2 No. 126.1.
For more information about T&B cable tray products, visit www.tnb.com and select T&B on the "Brands" tab, or call (800) 238-5000.