Fluke PTi120 Pocket Thermal Imager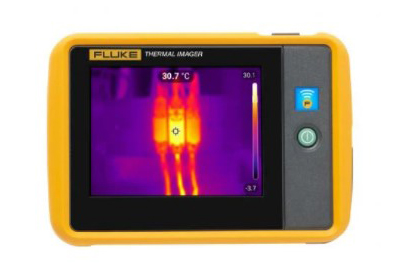 May 31, 2021
The Fluke PTi120 is small enough to carry every day without worry. Always at hand. Stands up to dirt and water. Can survive a 1-meter drop. Now enhanced infrared inspections are right in your pocket for quick temperature scans of electrical equipment, machinery and other assets.
Key Features
• 3.5″ LCD touchscreen display
• 120 x 90 infrared resolution
• Asset Tagging
• 1-meter drop tested
• Measure up to 150 °C
• Touchscreen IR-Fusion
Go HERE for more information.