New Three Phase Encapsulated Transformer IECEx, ATEX, & UKEx Certified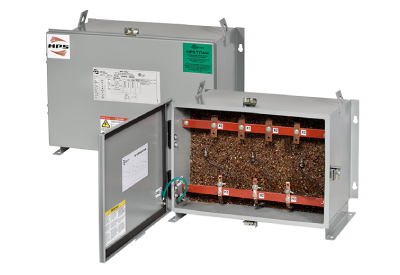 December 8, 2021
Hammond Power Solutions Inc. has announced the availability of HPS Titan X encapsulated transformers.
HPS Titan X is designed for industrial and hazardous applications that require conformity to IECEx, ATEX and UKEx, making it fully certified for use in most of the World's hazardous locations.
There is an increasing need for installation efficiency and safety in industrial automation and hazardouslocations", stated Sanela Ligata, Product Manager. "Electrical equipment in hazardous locations is oftencovered by a wide range of IEC standards and is highly regulated. Industry and Governments find itadvantageous to use the IECEx Conformity Assessment System for a variety of reasons such as improvedsafety, ability to verify IECEx certificates online, reduces the need for additional testing, and the UnitedNations has endorsed it as the internationally-recognized certification system".
HPS Titan X is a complimentary product to the existing HPS Titan N product which is approved forapplications requiring UL and/or CSA certifications.
Both products are completely encapsulated in epoxy and silica, providing excellent protection fromairborne contaminants and prevents the ingress of moisture. The removable hinged door and factory installed grounding lugs, reduce installation time and money. Although not mandated by DOE 2016 or NRCan 2019, HPS Titan X and N meet or exceed the current minimum efficiency levels for ventilated transformers in North America. They are also seismically qualified and OSHPD certified.
For more information, please contact:
Sanela Sehic Ligata, Product Manager
(T): 519-822-2441
(E): SLigata@HammondPowerSolutions.com