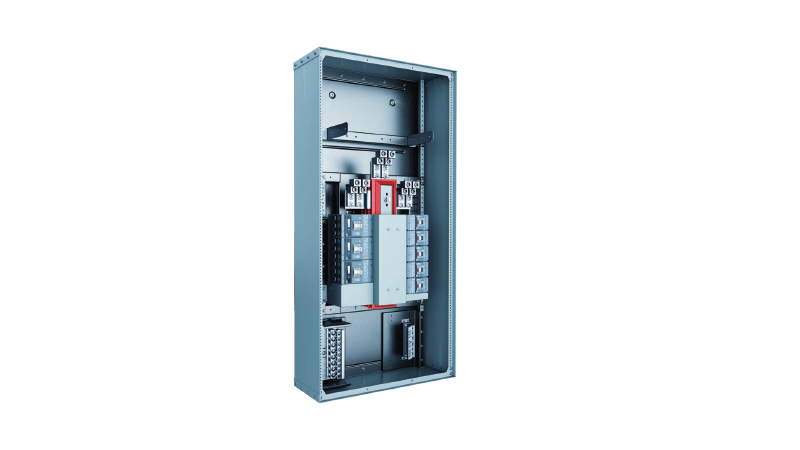 January 24, 2022
In ABB's ongoing commitment to offer superior value at every touchpoint, from ordering to installation to maintenance, they've combined the best technology of ABB and GE Industrial Solutions to bring you a true breakthrough in plug-in power panels, engineered to dramatically save time, labor and cost while helping to ensure rock-solid reliability.
Plug in and break out.
ReliaGear neXT features a modular, field-modifiable panel design and ABB's groundbreaking Tmax XT circuit breakers to simplify installation and servicing and enhance energy efficiency. Highlights include:
A field-reversible bus stack that can be flipped 180 degrees to accommodate top or bottom feeds without extra parts.
Tmax XT circuit breakers, featuring spring-loaded primary disconnects designed for fast installation and replacement with the connection security of a bolt-on.
Cloud connectivity with built-in metering for real-time data analysis.
IP20 finger-safe feature in select models designed to reduce the risk of contact with live parts.
Compact circuit breakers that enable higher power density.
The versatility of factory-assembled and unassembled deliveries.
Easy configuration with ABB's user-friendly empower tool.
Applications
Food and Beverage Facilities
Industrial Units
Data Centers
Healthcare Facilities
Commercial Projects
And many more…