New Vapour Barrier Cover for One, Two, and Three Gang Boxes from Arlington Industries Eliminates Need for Gaskets
April 25, 2023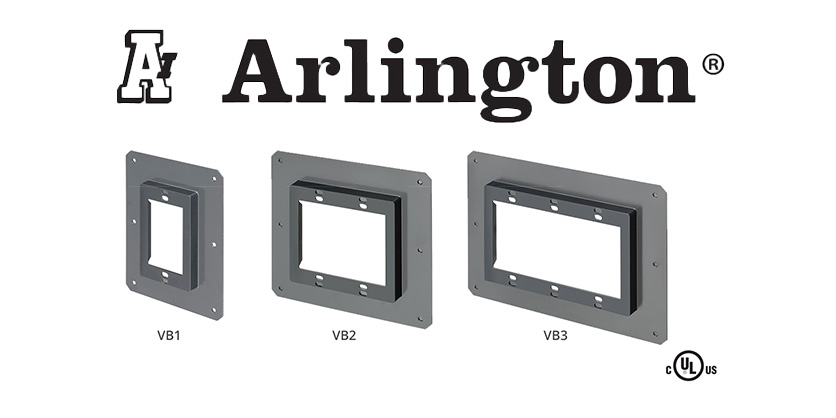 Prevents Air Infiltration Around Steel or Plastic Boxes
Arlington's newest vapor barrier covers prevent air infiltration around one, two, and three gang boxes without the need for a gasket. Designed for new work, the VB line is easy to install on most plastic or steel boxes.
Features
• Easy installation on most plastic or steel boxes
• Economical, No gasket required.
• Helps meet energy saving codes where
   applicable
Related Product
Arlington has announced the appointment of Tom Gretz to the position of President. Tom will assume the duties of Arlington's recently deceased, longtime president, Tom Stark.