Power Shifts: Emerging Low-Voltage Trends, Impacts and Opportunities, Part 5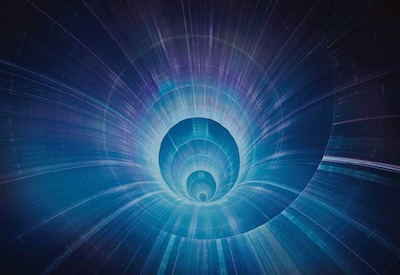 July 17, 2017
In the previous issue of Electrical Industry Newsweek, we continued our coverage of Electro-Federation Canada's recently released research report, Power Shifts: Emerging Low-Voltage Trends, Impacts and Opportunities for the Canadian Electrical Channel. The article looked at low-voltage DC power trends. In this article, the final in a five-part series: LVDC developments leading adoption in the electrical market.
LED lighting, digital sensors and controls, data connectivity and security components and networks, and renewable and power storage systems are leading the drive to adopt LVDC-powered systems. While there is some crosspollination of factors across sectors, each sector is evolving differently.
LED Lighting
LED lighting adoption is perhaps the leading catalyst for change in the widespread adoption of LVDC development in the market. Low-load LEDs have reached an important tipping point: costs for LEDs are more affordable, performance is improving steadily, both in light quality and efficiency, and regulations are keeping pace with this technology and facilitating its deployment.
The pairing of LEDs with low-voltage systems is an ideal match; LEDs make it possible to power lighting over low-voltage DC power systems such as Power over Ethernet (PoE) and LVDC. This combination offers low-risk, broad-coverage and has become a widely used framework with which to integrate controls, sensors and data connectivity solutions (either inside the fixtures or outside) to provide increased real-time intelligence for security and operating options. LED lighting enables more flexible control systems because on/off power cycling doesn't reduce the lifetime of the LEDs the way that it did with fluorescent technology.
The opportunities for LVDC-powered LED system applications are abundant. Currently, manufacturers are offering only select functionality in their commercial lighting control systems:
• lighting and media control integrated with wired LV-power and communications systems
• independent wired lighting control systems
• hybrid wired and wireless control components
The scope of offerings will expand as new end user expectations come into play. We're already seeing development in low-voltage control systems and in data connectivity and security infrastructure enhancements.
Sensors and controls
Today's high-efficiency LED lighting pairs nicely with low-voltage sensor and control systems, whether powered or wireless. With the price of advanced sensing technologies having dropped dramatically, lighting fixtures are providing strategic ceiling placement, and this is creating an upsurge of low-voltage devices in the ceiling (coined "the digital ceiling").
New and emerging capabilities in lighting control systems range from simple dimmers to complex systems with occupancy response, daylight harvesting, and receptacle or "plug load" controls. Their scope is now extending to include sensor technology that enables time scheduling, energy monitoring, and interaction with other infrastructures like security and HVAC. This transition toward a single, common system that controls all building functions offers the vision of top-to-bottom building automation.
This trend to deploy sensors with lighting and control systems will continue, thanks to the high demand for operations data, sensor and switch control apps that mobile devices can offer, and the dropping cost of sensors. See the figure below.
Data connectivity and security
A third element in the developing LVDC spectrum relates to data that are gathered through low-voltage connected systems. As these systems become more sophisticated, they have the ability to gather, sort and exchange data in ways never experienced before. This end-to-end data access can provide countless benefits to users, including a single, converged IP and media network to join together all of a building's separate systems networks to provide simplified management of facility operations.
These advancements in data access have raised some security concerns around how data are handled, and a growing number of companies are dedicating IT staff to source and procure products, oversee the interoperability of systems, manage and analyze data acquired from the systems, and manage cyber security. Suppliers, engineers and installers are tasked with providing validated designs and installations that mitigate data security threats. Many channel players are also adding dedicated data experts to their mix of operations personnel.
Data communications is not new to the electrical industry, but there is still much to learn about this space, especially as new broader standards are released to address changing technologies. It is in the best interests of the electrical industry to get involved and expedite development of regulations for new technologies in directions that create opportunities for the channel and not barriers.
Renewables and battery storage
Power generation from renewables and storage of DC power is increasing, and this power can be stored and then drawn from directly, without AC transformation and the power losses that come with that. The movement towards renewable energy has gained traction in recent years, and the rate of adoption is growing with the electric vehicles, solar panels, and home batteries trending in the market. End users are searching for ways in which they can integrate appliances, lighting, HVAC, security and entertainment systems with renewable energy supply sources. A wider adoption of LVDC will perhaps occur once renewable energy and battery storage reach their adoption tipping point, perhaps fuelled by ongoing government and utility incentives. This pairing eliminates conversion power losses.
However, there are some barriers that may impede progress. During the LVDC Industry Summit, several participants raised concern over limitations in power storage. Group members expressed that product development into power storage and system-cost reduction must occur along with more supportive regulatory positions before they and renewables can be used to their full potential. Despite these barriers, they are viable means for energy supply and are deployed for use in many areas.
Summing up
As an industry, we must gain a better understanding of these outside forces that are moving into the inner folds of our channel and examine those that will have a lasting impact on our channel going forward. Consideration must be given on how we can build relationships with new emerging players — before they become competitors working in isolation from our channel. Just as codes and standards are undergoing a much-needed review of their guidelines, there is also an opportunity for the electrical industry — as a whole, to refresh our overall framework to include new opportunities and channel players.
Find out more about Power Shifts: Emerging Low-Voltage Trends, Impacts and Opportunities for the Canadian Electrical Channel: www.electrofed.com/market-research/.