Guillevin Code Series: New Rules Surrounding Farm Buildings Housing Livestock
By William (Bill) Burr[i]
Canadian Electrical Code, Part 1[i], 25th Edition
In response to several high-profile farm building fires, the Ontario Ministry of Agriculture, Food and Rural Affairs (OMAFRA) formed the Reducing the Risk of Barn Fires Advisory Panel, to consider the next steps for government, agencies, and farm owners to help reduce the risk of barn fires and the loss of animals. The Advisory Panel identified that a high percentage of failures and fires were the result of corrosion and humidity in the electrical systems, as well as some inconsistent interpretations and applications of the electrical code led to many installations being wired with methods and equipment not suitable for the environment.
As a result of industry requests, the Canadian Electrical Code, Part 1 Committee struck a task force in 2017 to review the Section 22 requirements pertaining to installations in buildings housing livestock, including the classification /category of locations. As a result of the Task Force work, a new subsection of a 22-800 series of rules was proposed for the 21st edition of the Code. The rationale for the changes to the Code includes the enhancement of safety by clarifying that all buildings housing livestock are category 1 and 2 locations since these areas contain a high percentage of humidity and corrosive vapours. In addition, the proposal included requirements for the type of equipment and the wiring methods for installations in these areas.
Code Consideration for Farm Buildings Housing Livestock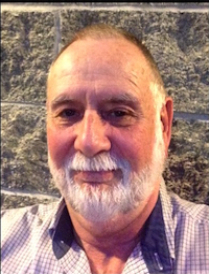 Rule 22-800 outlines that Rules 22-802 to 22-808 apply to electrical equipment and installations in farm buildings housing livestock. Note that Section 22, including these rules, amend or supplement the general requirements of the code.
Rule 22-802 provides definitions for special terminology for these rules including livestock, specialty-type equipment, suitably cut off, and wash-down.
Rule 22-804 specifies the classification of Farm buildings housing livestock as Category 1 and Category 2 locations as defined in Rule 22-002 unless they are suitably cut off. Briefly Category 1 refers to moisture and Category 2 corrosive liquids or vapours.
Rule 22-806 requires that Electrical equipment, luminaires, and receptacles except for specialty-type equipment and ventilation fans must be installed as per Rules 22-102 to 22-108. In addition:
All wire connectors must incorporate an anti-corrosion compound.
Electrical equipment incorporating overcurrent devices must be suitably cut off and installed in a suitable enclosure with continuous positive pressure ventilation as per Rule 22-702.
receptacles and general-use switches installed where wash-down is performed must be protected by a suitable enclosure in accordance with Rule 2-400.
Pendant lampholders are not permitted, and exposed lamps must be shatter resistant.
Rule 22-808 outlines the required wiring methods in Category 1 and 2 locations in accordance with Rule 22-202 except that:
EMT is not permitted.
grounding and bonding conductors must be insulated or protected from corrosion; and
Connections, exposed to a corrosive atmosphere, must be of a resistant material or protected from corrosion.
Except for feeders supplying panelboards aluminum conductors are not permitted.
Non-metallic armoured cable must be protected from rodents with rigid steel or non-metallic conduit or suitable material where installed below 300 mm, on the side of floor joists, less than 100 mm below the upper surface of floor joists or other structural members, in attics or other concealed spaces.
All raceways, fittings, junction boxes, cable assemblies and associated connectors, devices, and device boxes and covers must be of the corrosion-resistant type.
Observing these new rules should prevent the common failures that have occurred in the past in Farm buildings housing livestock.
---
[i] Source: CSA C22.1:21, Canadian Electrical Code, Part 1 – Safety Standard for Electrical Installations. © 2021 Canadian Standards Association. Please visit Store – CSA Group. With the permission of CSA Group, material is reproduced from CSA Group standard CSA C22.1:21, Canadian Electrical Code, Part 1 – Safety Standard for Electrical Installations. This material is not the complete and official position of CSA Group on the referenced subject, which is represented solely by the Standard in its entirety. While use of the material has been authorized, CSA Group is not responsible for the manner in which the data are presented, nor for any representations and interpretations. No further reproduction is permitted. For more information or to purchase standard(s) from CSA Group, please visit Store – CSA Group or call 1-800-463-6727.
---
[i] William (Bill) Burr is an associate member of the Canadian Electrical Code, Part 1, Technical Committee and formerly Chair of the Canadian Advisory Council on Electrical Safety (CACES), Chief Electrical and Elevator Inspector for the Province of BC & the Northwest Territories, Director of Electrical and Gas Standards Development and Director of Conformity Assessment at CSA Group. Bill can be reached at Burr and Associates Consulting billburr@gmail.com..
Related